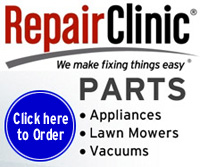 Due to high costs for keeping this site running, please consider making a donation.
Get a payday loan fast at Check Into Cash, a trusted payday advance lender. Apply Today!
Appliance repair help and repair parts...
Repair Help for Appliances, Lawn Mowers, HVAC and more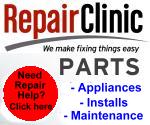 RepairClinic.com is the trusted online store with 1,000,000+ replacement parts and maintenance products for 160 appliance, outdoor power equipment and heating and cooling equipment brands

Heavily discounted items from HardwareandTools.com. No coupon code required.
Appliance Repair and Parts Help, New Purchase Info and More!
Welcome to Appliance Repair Aid, Your Online
Appliance Repair Shop
ApplianceAid.com is your resource for appliance repair help and appliance parts. We also have appliance purchase help information if your old appliance is just too far gone for fixing, and a wealth of other appliance information.
---
Appliance tip of the week...
In the spirit of National Home Improvement Month, here are five easy ways to make your home more energy efficient:
Replace the air filter in your furnace or air handler.
Dirty air filers restrict air flow, causing heating and cooling equipment to use more energy to get their jobs done.
Clean off central air condensing unit coils.
Use a convenient coil-cleaning spray to effectively remove dirt and debris and other air flow restrictions.
Use a programmable thermostat.
Adjust the temperature of your home on the go.
Remove lint build-up in dryer venting.
Lint buildup in dryer venting restricts air flow, causes the dryer to work longer to complete a cycle and creates high risk of a fire. Use a long dryer vent cleaning brush to remove lint from the inside of the dryer to the outside.
Pay attention to changes in appliance and equipment performance and complete repairs right away.
Appliances, outdoor power equipment and heating and cooling equipment often show warning signs of problems long before break downs. Troubleshoot and complete repairs to save energy and prevent costlier problems.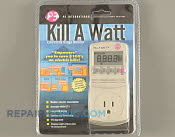 The Kill-A-Watt Energy Usage Meter. This plug-in meter allows you to track total power consumption by hour, day, week, month, or year. Also displays Voltage (V), Line Frequency (Hz), and Power Factor (PF). 15 amp maximum. No batteries required. Accepts standard 110 volt plugs, 2 or 3 prong.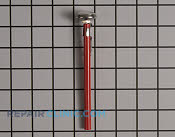 Thermometer, pocket 0ºto 220°f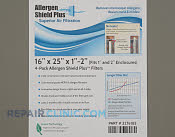 Allergen Shield Plus Filter with Antimicrobial Layer
Care For It. Check out our maintenance calendar to help your appliance or lawn mower improve its efficiency and extend its life.
Shop Baby Days for Big Savings at Walmart.com!
Find Big Savings for Little Ones at Walmart.com!