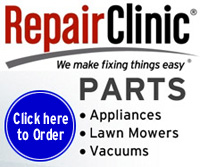 Due to high costs for keeping this site running, please consider making a donation.
It's On! Find Big Deals Before Black Friday at Walmart.com
Pre-Black Friday at Walmart.com- Find Big Deals before the Big Day!
Pre-Black Friday is On at Walmart.com! Find Big Deals before the Big Day
Dryer repair help and repair parts...
Dryer References - Dryer Maintenance Tips - Frequently Asked Questions

Don't Miss Great Savings on Gifts at Walmart.com!
Shop Home Specials Available Online Only at Walmart.com!
Shop Personalized Gifts at Walmart.com!
Shop Top-Rated Gifts for Kids at Walmart.com!
Shop LG Products for Less at Walmart.com!
LG 55LB6300 55" 1080p 120Hz Direct LED Smart HDTV - Only $899 at Walmart.com!
LG 55LB5900 55" 1080p 60Hz Class LED HDTV - Only $678 at Walmart.com!
Thanksgiving Day is coming!!
Cookies From Home
Find the tackiest sweater you can imagine at UglyChristmasSweater.com today!
Accessing Front Console Dryers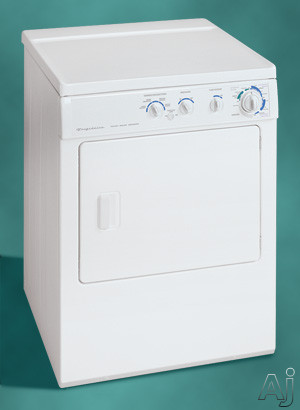 Remove power!!
Using a flat screwdriver or putty knife, press in to release the top clips. The top panel will tilt towards the back of the unit.
Remove screw on the top inside of the front panel, one on the right and one on the left side.
The top of the front panel will tilt out towards you, the front panel can be lifted off of the clips on the bottom. Many have male-female wire connectors that can be undone if you wish to totally remove the front panel.
The drum can be lifted up and out of the rear bearing socket if need to remove the whole drum, disconnect the belt first. Do not touch these screws to remove the drum!!
Timer, buzzer, door switch close up picture.
---
Many of these front consol dryers have an end of cycle buzzer. There have been some complaints about that and Frigidaire has come out with a quieter 74 dba. buzzer that can be installed in place of the original 87.5 dba. one. The replacement is part number 131981300 and can be ordered.....or you may be able to access the consol and disconnect and tape one of the wires from the buzzer itself. Some dryers have the buzzer built into the timer, for this style you will need to jam the buzzer to stop the vibrating plate from moving on the buzzer.
---
If your front consol dryer is stacked on top of the washer and you want the dryer taken down. There is 2 small plastic plugs on the front bottom, remove the plugs and the 2 screws. Lift the front of the dryer up and the whole dryer towards the front to disengage the brackets at the back and the dryer can be lifted down. Don't forget to disconnect venting and power plug first! Two people is safer as well!
---
Dryer Parts