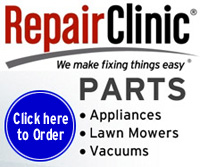 Due to high costs for keeping this site running, please consider making a donation.
$7 Off State Filings With Coupon Code "7OFFSTATE"
File Your Taxes For Free
30% Off With Coupon Code "SAVE30"
Dryer repair help and repair parts...
Dryer References - Dryer Maintenance Tips - Frequently Asked Questions

Get fast cash at Check Into Cash. APPLY NOW!
Despicable Me costumes
Kitchenaid Age
Kitchen Aid appliance age help....
The serial numbers and letters from your model/serial tag, are required.
I have only a little information on the KA date codes:
Serial example - XL1601009
2001, the 16th week
1st # is factory where the product was made.
2nd # is the year ( J = 1999, K = 2000, L = 2001, M = 2002, N =2003, etc)
3rd & 4th #'s = week produced
---
Appliance Parts