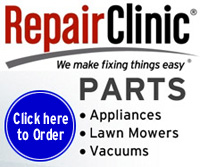 Due to high costs for keeping this site running, please consider making a donation.
Cellars Wine Club
Dishwasher repair help and repair parts...
Dishwasher References - Dishwasher Maintenance Tips - Frequently Asked Questions

Are You Owed Unclaimed Money & Don't Know It? Millions of Americans go year after year not even knowing that they have thousands of dollars in unclaimed money. Find out if you do with this easy free trial search.
Click Here to Get Fast Cash this Summer Season.
LG Age
Humm, too late to add the LG date codes?? In the serial number look at the first three numbers.....the first one would be the year and the second two would be the month so 405 would be May of 2004..simple...
---
Appliance Parts