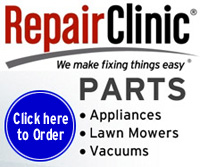 Due to high costs for keeping this site running, please consider making a donation.
Take the Hassle Out of Moving. Let MoverJunction Help You.
Shop Amazon Back to School - Printer Deals
Appliance repair help and repair parts...
Repair Help for Appliances, Lawn Mowers, HVAC and more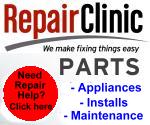 RepairClinic.com is the trusted online store with 1,000,000+ replacement parts and maintenance products for 160 appliance, outdoor power equipment and heating and cooling equipment brands

Get extra cash when quarters aren't cutting it. You can rely on Check Into Cash. Get cash now!
All brands of vacuum cleaners, vaccum accessories, parts and air purifiers available at Govacuum.com
$7.5 off any purchase $50 or more* at Govacuum. Use coupon code 7summer during checkout.
Appliance Use and Care Manuals
Need a manual for your appliance? We are happy to help! Simply select from the choices below.
Download Free Manuals.
You may download free electronic versions of manufacturers manuals, which are often available in a PDF format. These files need Acrobat Reader...you can down load this for free:

Some tips for entering your model #....
Sometimes using the first few digits of the model# should be used rather than the whole number for the search. E.G. MDB2156 rather than MDB2156AWW
Sometimes trying the first 3-6 characters will bring up a list and you can pick the model breakdown you want from the list. You can search using part of the model number. For example: searching for FEF304 will find FEF304PHDA, FEF304PHWA, and FEF304PHWY.
Sears web site hates incomplete model numbers, if you have parts of an model number like 123.456 us a wildcard ( * )after to get a list of models to choose from. Example 123.456*
The dot (.) should be used in Sears/Kenmore model #'s E.G. 110.12345678
Many newer Whirlpool-Subzero-KitchenAid appliance parts breakdowns can be found at the Sears web site.
Some newer appliance Use and Care manuals can now be downloaded from the Sears web site.
Some model #'s on the Sears/Kenmore site need the dashes removed E.G. KDI-21 would be KDI21
Kenmore Model# prefix numbers help
Name that appliance part help (These are interactive and will 'pop-up' a detailed description when the browser mouse pointer moves over specific areas. These interactive pages may require a Flash or Java enabled browser to view them.)
Some parts breakdowns and use/care manuals can be downloaded from the web:
Parts breakdowns like this one below....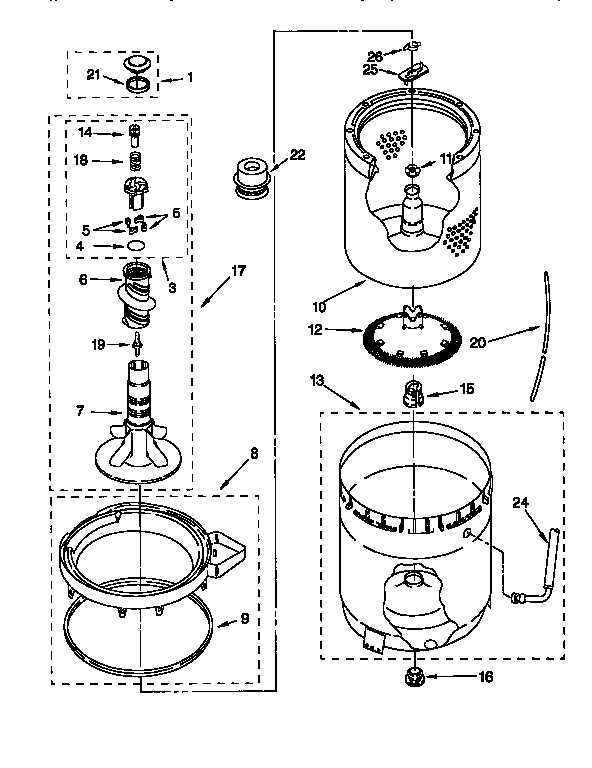 Parts breakdowns help links:
General Electric, Hotpoint & RCA parts breakdowns (click on the picture that you want and then use your model#)

Sears Kenmore ( USA only ) + Some Whirlpool, KitchenAid, Frigidaire and GE parts breakdowns

Need to know what part is called what???...check out here
Use & care manuals:
Amana use & care manuals
and

Emerson use&care manuals
Frigidaire, Gibson, Tappan, White Westinghouse & Kelvinator parts breakdowns and manuals -
and some

Fisher & Paykel

GE, Hotpoint and some RCA use & care manuals

Inglis use & care manuals
Jenn Air & and care manuals
and

Kitchen Aid use & care manuals ( see Whirlpool )

Kitchen Aid use & care manuals
Maytag, & some Magic Chef use & care manuals
and

Panasonic/Quasar
and

Sears Kenmore ( USA only ) + Some Whirlpool, KitchenAid, Frigidaire and GE parts breakdowns ( some use and care manuals for Kenmore appliances are now available at the new Sears web site - User Registration is required to access product literature )

Sub Zero and Wolf
and

Whirlpool Canada
Whirlpool USA ( User Registration is not required to access product literature )

InstructionSheets.com offers links to free product instruction sheets organized by product manufacturer.
The UserManualSite - OwnerIQ operates a network of channel-focused websites to help consumers easily find and store must have self-support product information.
If you are looking for an instruction manual , user guide , operating instructions so that you can properly use something you have, and the product you have was sold in the UK, this website has been created to help you obtain your manual - Instruction manual UK
---