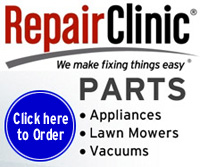 Due to high costs for keeping this site running, please consider making a donation.
Get the money you need with an advance!
Dishwasher repair help and repair parts...
Dishwasher References - Dishwashre Maintenance Tips - Frequently Asked Questions

Shop Holiday Clearance at Walmart.com!
Shop Holiday Rollbacks at Walmart.com!
Clearance & Rollbacks - the Deals You Waited for Are at Walmart.com
Christmas Day is coming!!
50% Off Retail Prices for Wine Club Members at Cellars Wine Club.
Cookies From Home
Changing Common Frigidaire Dryer Element
Some helps for changing a - common- heating element on a newer Frigidaire style dryer....
This element can be purchased as an element and cage together....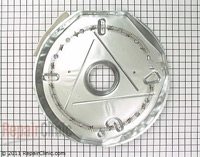 ....or many have opted for the coil only element....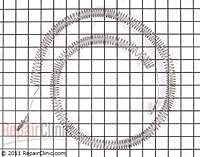 Accessing the element for some common Frigidaire built dryers is linked here.
Disconnect power supply!
Remove old heater coil
Carefully stretch the new heater coil so that the "relaxed" length is approximately 46". Do not over-stretch heater coil.

Push heater coil terminals through the terminal block and bend tabs outward to ensure terminals will not slide out of terminal block.

Divide heater coil in half and install coil onto center support/insulator at 7 o'clock position. Be sure heater coil is properly engaged into the support/insulator.

Install heater coil into the 14 remaining support/insulators. Be sure heater coil is properly engaged into the support/insulator.
Ensure the heater coil is evenly spaced around the heater pan. Do not over-stretch heater coil or allow the loops to touch each other.

---
Dryer Parts