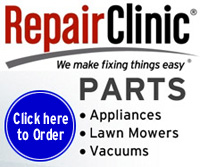 Due to high costs for keeping this site running, please consider making a donation.
Take the Hassle Out of Moving. Let MoverJunction Help You.
Appliance repair help and repair parts...
Repair Help for Appliances, Lawn Mowers, HVAC and more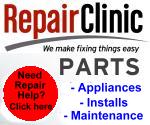 RepairClinic.com is the trusted online store with 1,000,000+ replacement parts and maintenance products for 160 appliance, outdoor power equipment and heating and cooling equipment brands

Get extra cash when quarters aren't cutting it. You can rely on Check Into Cash. Get cash now!
All brands of vacuum cleaners, vaccum accessories, parts and air purifiers available at Govacuum.com
$7.5 off any purchase $50 or more* at Govacuum. Use coupon code 7summer during checkout.
Cleaning Condenser
Cleaning the hot condenser coils help....
The condenser coils ( hot coils ) should be cleaned once a year. If you have a pet with long hair, probably a good idea to clean yours more often...maybe every 6 months. Cleaning the condenser coils will save energy and help the refrigerator run better and more efficiently.
The simplest condenser coil is the static condenser, it runs up and down the back of the refrigerator & can be easily cleaned with a rag or vacuum cleaner with the brush attachment.
Some condenser coils run from the front to the back under the refrigerator. This means you should clean from the front and the back ( part#J ) of the refrigerator. The space on the front is often small and tight. A Condenser cleaning brush will assist in cleaning off the coils, or can be used to pull the dust forward and then vacuumed from there. To gain access to the coils on the back, protect your floor and pull the refrigerator from the wall, usually need to remove the cardboard or metal cover to clean up the coils from the back. If all of the hot condenser coils are on the back of the refrigerator, protect the floor and pull the refrigerator out from the wall to clean the condenser coils with a vacuum or brush from the back. If the bottom front opening is large enough, it may be possible with the coil cleaning brush to clean the back coils from the front.
Related items, further info:
Appliance slides can save your floor
How to change a condenser fan motor
---
Refrigerator Parts