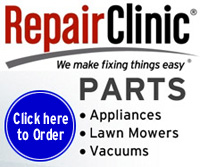 Due to high costs for keeping this site running, please consider making a donation.
Find Great Valentine's Day Gifts at Sweet Prices at Walmart.com
Shop Gifts at Sweet Prices this Valentine's Day at Walmart.com
Dryer repair help and repair parts...
Dryer References - Dryer Maintenance Tips - Frequently Asked Questions

Super Bowl is soon!!
Shop Snacks for Less at Walmart.com!
Save More on Kitchen Appliances at Walmart.com!
Find Great Big Screen TVs for Less at Walmart.com!
Component Testing
** REMEMBER! **
The microwave can still shock you even unplugged!!
Use a metal ( not the shiny chrome type ) screw driver with a insulated handle to short across ( touch both at the same time ) the terminals of the high voltage capacitor to discharge it. With the microwave unplugged.
This is a common way to do this....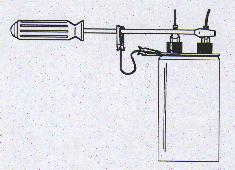 ---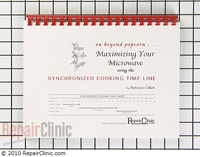 On beyond popcorn . . . Maximizing Your Microwave
Microwave Parts