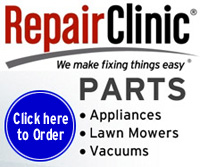 Due to high costs for keeping this site running, please consider making a donation.
Get the money you need with an advance!
Dishwasher repair help and repair parts...
Dishwasher References - Dishwashre Maintenance Tips - Frequently Asked Questions

Shop Holiday Clearance at Walmart.com!
Shop Holiday Rollbacks at Walmart.com!
Clearance & Rollbacks - the Deals You Waited for Are at Walmart.com
Christmas Day is coming!!
50% Off Retail Prices for Wine Club Members at Cellars Wine Club.
Cookies From Home
Component Testing
** REMEMBER! **
The microwave can still shock you even unplugged!!
Use a metal ( not the shiny chrome type ) screw driver with a insulated handle to short across ( touch both at the same time ) the terminals of the high voltage capacitor to discharge it. With the microwave unplugged.
This is a common way to do this....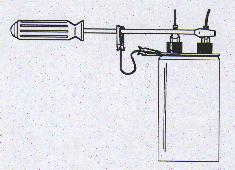 ---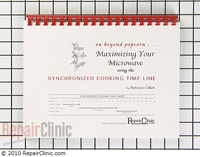 On beyond popcorn . . . Maximizing Your Microwave
Microwave Parts