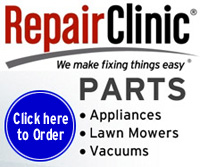 Due to high costs for keeping this site running, please consider making a donation.
A little today will help to ensure we will still be here tomorrow!
Content Article: Adopt These Money-Saving Habits This Winter
Content Article: Five Easy Fixes for Your Appliances
Content Article: Keeping Your Microwave Happy
Content Article: Range Cleaning 101
Cerama Bryte, glass-ceramic cooktop cleaner
Solid surface range element restorer
Oven cleaning kit, includes (1) expanding sponge, (1) scrubbing sponge, (1) scraper
Content Article: Quick & Easy Fridge Fixes
Content Article: 7 Simple Dryer Repairs You Can Do Yourself
Direct Drive Washer Motor Coupler Help
Whirlpool came out with a metal sleeve for "added strength".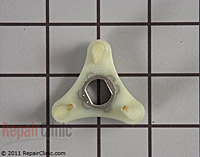 What we have been seeing lately is the metal sleeve is breaking free from the plastic body part of the coupler and this stops the washer from agitating or spinning....but many people think the coupler is ok since it is not broken or cracked like we use to see on a bad coupler.
The way the older coupler would break...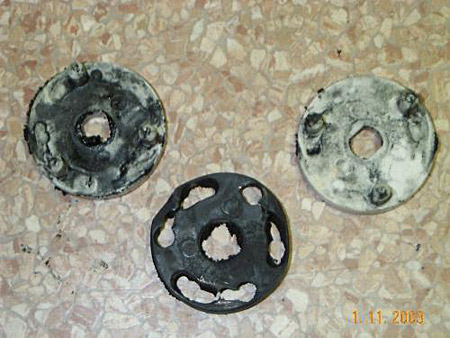 ...but the newer metal sleeve ones can "look" ok but still be bad. For sure check for the metal sleeve part to be loose or broken away from the plastic body parts!
Direct drive coupling used between the motor and the transmission on direct drive models NEW! Metal sleeves for added strength. Drive motor to transmission coupling, replaces all previous styles and versions Click here to see a picture of this part
When installing a new motor coupler, make sure the motor shafts are good and clean and make sure you add a little grease or lube to the shafts so the metal parts don't get rusted together...especially when the washer is in a damp basement.
Related items, further info:
Video on changing out the motor coupler
---