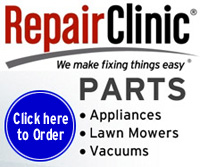 Due to high costs for keeping this site running, please consider making a donation.
Give Your Memory a Boost with Lipogen
MyFoodIntolerance: Boost Your Health and Energy. Get Alcat Test Package Today! CLICK HERE
Dryer repair help and repair parts...
Dryer References - Dryer Maintenance Tips - Frequently Asked Questions

Start Filing Your Taxes - Here
Valentines Day is coming!
Cellars Wine Club
Dishwasher Door Spring Lookup
My dishwasher door is dropping down and it is very heavy, has one of my door springs broken? Probably has!!
First is to gain access to the bottom of the d/w where the springs are usually found.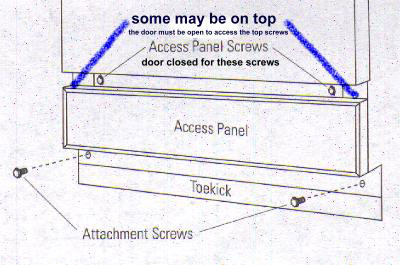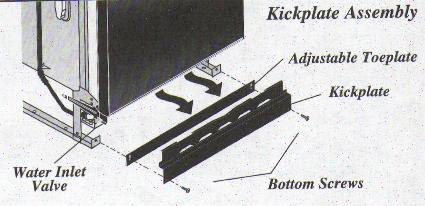 Some common springs....
Maytag (older style)
Need this Maytag spring - click here
Installation of these springs and insert should be as shown in the picture above. The lower spring hook should be positioned in the first hole from the front of the adjustment bracket. If additional spring tension is needed, move the lower spring hook to a hole further to the rear of the adjustment bracket. The nylon insert assembles to the round-shaped hook of the spring towards the outside.
Maytag ( newer style )
The newer Maytag d/w's have a plastic link between the spring and hinge, this may have broken rather then the spring.
Need this Maytag newer d/w door spring, click here
Need the Maytag d/w door link for the spring, click here
Whirlpool - Inglis - some Kenmore
Need this WLP spring - click here
Mount the end ( without the retainer ) of the door counter balance spring into the slot or hole on the door support. Keep tension on the retainer by holding it. Put the exposed end into one of the notches. Adjust the door counter balance spring so the door closes easily without slamming. You can adjust by changing the retainer from one notch to another.
Some more Whirlpool dishwasher door springs
GE ( older style )
The older GE style springs go across the front and attach to cables. See the above picture.
Need the GE door spring cable - click here
Need this GE door spring - click here
Newer GE and Frigidaire dishwashers also have gone to a plastic link on the hinge end of the spring.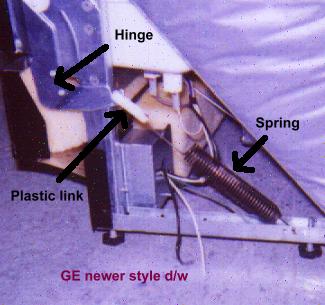 D & M built d/w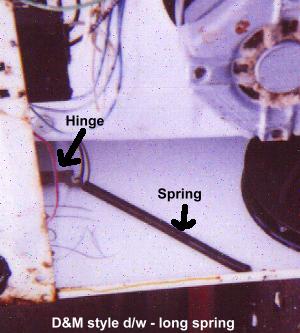 Need this D&M d/w door spring - click here
---
Dishwasher Parts