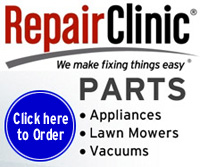 Due to high costs for keeping this site running, please consider making a donation.
Shop Grills Exclusive to Walmart
Shop Patio Furniture Collections at Walmart.com
Find Top Brands in Lawn and Garden at Walmart.com
Appliance repair help and repair parts...
Repair Help for Appliances, Lawn Mowers, HVAC and more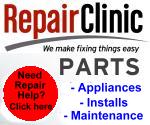 RepairClinic.com is the trusted online store with 1,000,000+ replacement parts and maintenance products for 160 appliance, outdoor power equipment and heating and cooling equipment brands

Your Spring Cleaning Headquarters is Walmart.com
Shop All the Tools you Need at Every Day Low Prices at Walmart.com
Shop Home Improvement Essentials at Walmart.com
Shop Amazon Lawn & Garden- New WORX Landroid Robotic Lawn Mower
Dishwasher Leaking Hose
Many of the manufactures today have gone to a plastic corrugated drain hose on there dishwashers. These hoses have been trouble for leaking!!. Where the drain hose makes a bend it seems to get weak and splits = water on the floor. If you have a leaking water problem, especially if the dishwasher still leaks when the dishwasher is not in use complaint...check for a cracked drain hose.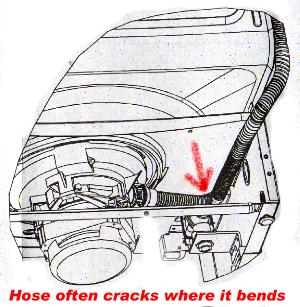 Removing the dishwasher access panel help so you can check the hose.
---
Dishwasher Parts