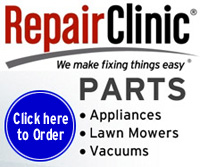 Due to high costs for keeping this site running, please consider making a donation.
A little today will help to ensure we will still be here tomorrow!
Put A Little Spring In Your Step!
For whatever season you find yourself in, we have the parts you need to complete any home repair and get the job done today! 5% off parts for appliances, lawn equipment and heating and cooling equipment now through March 31st.
Shop for Lawn Equipment Parts
Repair help for appliances, lawn equipment and heating and cooling.
12% Extra Discount on K9 Advantix at CanadaPetCare. Limited Stock for discounted price is available for Coupon Code-CPC12ON. Get Free Shipping on all order in USA. Guaranteed Cheapest. Shop Now
Dishwasher Soap
Powder soap was at one time, the only dishwasher soap available for automatic dishwashers. Liquid soap came later and while it is not quite as good at cleaning as powder soap, it works better in low water temps than powder soap does.
The latest innovation is powder soap with scrubbers pounded into hockey like pucks.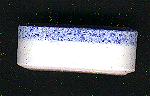 They work well and I personally use them. But.....I have ran into a snag lately with these puck/disc like dishwasher soaps. While most North American dishwashers can break up these soap pucks during a wash cycle, one brand has had trouble breaking up these puck/disc's.
The soap door opens and the soap is open to the washing environment of the d/w...Most dishwashers today use both spray arms ( not on all models ) during the wash cycle, or have a hard spraying action. Frigidaire ( and many European styles as well ) uses a "softer" washing action that rotates the upper spray arm a while then rotates the lower spray arm for a while back and forth, never using both at the same time. This gives a much quieter operation noise level and this type of a washing cycle is gentle on the dishes, it has trouble dissolving these puck/disc like soap tablets. Frigidaire does not recommend using these soap in there full size dishwashers with this type of a washing system. Frigidaire owns the names, Frigidaire, White Westinghouse, Tappan and Kelvinator.
I thought you might want to know.
---
Affresh: Specifically designed to clean dishwashers of lime scale, iron and soap scum buildup, safely and effectively.
Glass Magic: A dishwasher performance booster. The purpose of this product is to remove the cloudy film from your glassware that can accumulate after washing glassware in an automatic dishwasher for a period of time.