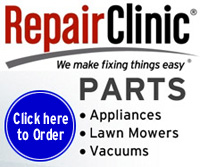 Due to high costs for keeping this site running, please consider making a donation.
A little today will help to ensure we will still be here tomorrow!
A snowblower makes it easy to clear snow from walkways, driveways and other areas. Like other outdoor power equipment, the snowblower must be properly maintained for safety purposes and in order to operate efficiently.
Dryer Rear Bearing Help
WhiteWestinghouse & Frigidaire dryer rear bearing help...
Where does that little @$%##&*$#@ ball bearing go????
I get asked this a lot! The small ball bearing is important, it helps to transfer any static electricity from building up inside the drum and harmlessly discharges it to ground.
When replacing the rear drum bearing, the kit comes with a small ball bearing. This ball bearing is trapped between the rear bearing cup and a clip on the outside back.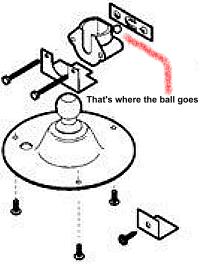 ---