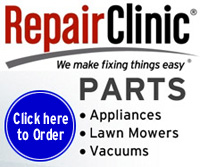 Due to high costs for keeping this site running, please consider making a donation.
Shop Mother's Day Gifts at Walmart.com!
Find Mother's Day Gifts for Less at Walmart.com!
Jewelry, Fragrances and More Mother's Day Gifts for Less at Walmart.com!
Appliance repair help and repair parts...
Repair Help for Appliances, Lawn Mowers, HVAC and more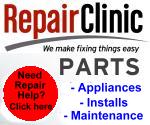 RepairClinic.com is the trusted online store with 1,000,000+ replacement parts and maintenance products for 160 appliance, outdoor power equipment and heating and cooling equipment brands

50% Off Retail Prices for Wine Club Members at Cellars Wine Club.
Cellars Wine Club
Get a payday loan fast at Check Into Cash, a trusted payday advance lender. Apply Today!
Dryer Rear Bearing Help
WhiteWestinghouse & Frigidaire dryer rear bearing help...
Where does that little @$%##&*$#@ ball bearing go????
I get asked this a lot! The small ball bearing is important, it helps to transfer any static electricity from building up inside the drum and harmlessly discharges it to ground.
When replacing the rear drum bearing, the kit comes with a small ball bearing. This ball bearing is trapped between the rear bearing cup and a clip on the outside back.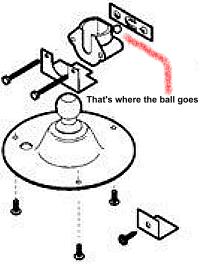 ---
Dryer Parts