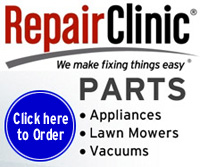 Due to high costs for keeping this site running, please consider making a donation.
Find Great Valentine's Day Gifts at Sweet Prices at Walmart.com
Shop Gifts at Sweet Prices this Valentine's Day at Walmart.com
Dryer repair help and repair parts...
Dryer References - Dryer Maintenance Tips - Frequently Asked Questions

Super Bowl is soon!!
Shop Snacks for Less at Walmart.com!
Save More on Kitchen Appliances at Walmart.com!
Find Great Big Screen TVs for Less at Walmart.com!
Dryer Rear Bearing Help
WhiteWestinghouse & Frigidaire dryer rear bearing help...
Where does that little @$%##&*$#@ ball bearing go????
I get asked this a lot! The small ball bearing is important, it helps to transfer any static electricity from building up inside the drum and harmlessly discharges it to ground.
When replacing the rear drum bearing, the kit comes with a small ball bearing. This ball bearing is trapped between the rear bearing cup and a clip on the outside back.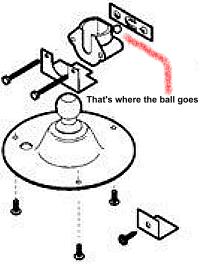 ---
Dryer Parts