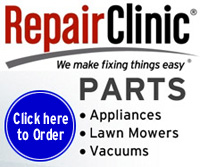 Due to high costs for keeping this site running, please consider making a donation.
Amazon gift card for Mothers Day
How to get your lawnmower ready for spring and MUCH, MUCH, MUCH more!
The Great Spring Tune-Up Kit Sale

My Model Numbers - Saved just for you for future reference
You can relax in the great outdoors with high-quality patio furniture, garden furniture and outdoor furniture from Walmart.com! Plus, we stock up on other great outdoor essentials to keep the fun going all Spring. They can still enjoy free shipping on all orders of $50 or more at Walmart.com
More Outdoor Essentials Now on Rollback at Walmart.com!
Save $100 on the Mainstays Crossman 7-Piece Patio Dining Set at Walmart.com!
Shutter 7-Piece Patio Dining Set, Seats 6 - Was $899, Now Only $799 at Walmart.com!
Fan Blower
A common problem I hear with the Whirlpool, Inglis & some Kenmore dryers is...while the lint filter was out I dropped a pen, pencil, clothes peg, etc down the hole for the lint filter. How can I remove this?
These items usually make there way to the fan blower area. Most items will fall out once the cover for the fan blower is removed. This page is for how to remove these items.
Remove power first!!
Pull the dryer out from the wall and disconnect the vent pipe. Remove the rear cover. Remove the 2 screws from the lint filter area. Don't drop them in!! ;-)
Remove the series of screws from the fan blower area.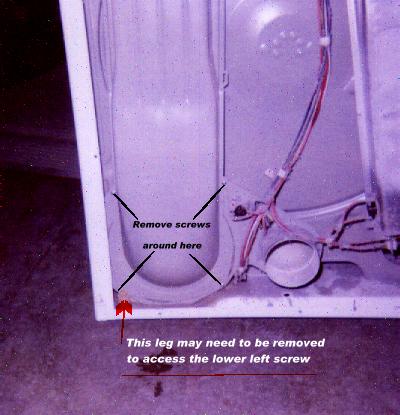 With these screws removed, you should be able to pull out towards you the fan blower cover. This will allow access to the dropped in object, or it may even fall out of here for you.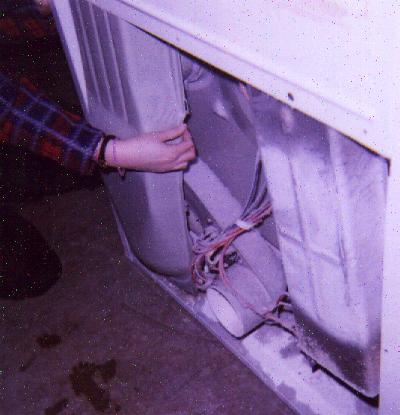 Reverse to put back together.
---
Dryer Parts