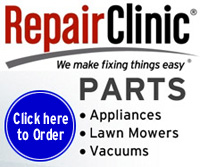 Due to high costs for keeping this site running, please consider making a donation.
Amazon gift card for Mothers Day
How to get your lawnmower ready for spring and MUCH, MUCH, MUCH more!
The Great Spring Tune-Up Kit Sale

My Model Numbers - Saved just for you for future reference
Frigidaire Dishwasher Grinding Noises
Frigidaire's newer one large door front dishwasher has two motors in it. There is a main wash motor and a separate pump/drain motor.
Some common complaints....making a "whining" noise. Poor washing ability.
A fairly common trouble make has been the impeller ( the parts that push the water ) breaks free from the motor shaft. The motor shaft turns at full speed, but the impeller assembly is not....this is why we often get a "whining" noise or a poor washing complaint, or both.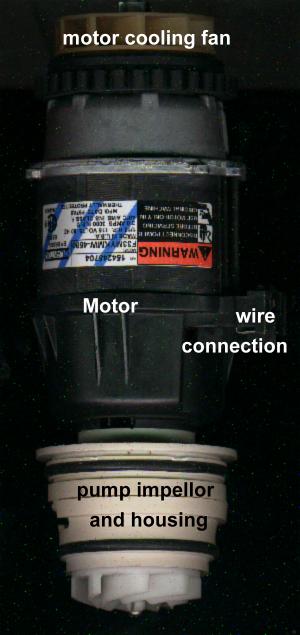 If this has happened to your dishwasher, please see the "How to remove and replace" this motor assembly, at the link here. You will need a new motor and impeller assembly.
Check out the cost of this part here.
---
Dishwasher Parts