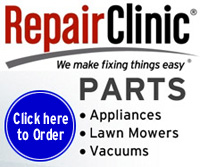 Due to high costs for keeping this site running, please consider making a donation.
Save on Back to College Shopping at Walmart.com!
More Everyday Beauty and Health Items for Back to College Available at Walmart.com!
Find School Supplies at a Great Price at Walmart.com!
Dishwasher repair help and repair parts...
Dishwasher References - Dishwasher Maintenance Tips - Frequently Asked Questions

Glowing Ice Cubes - Pink
$19.99
Light up the night with our?pink glowing ice cubes. They are perfect for parties, special occasions and can be...[Read More]
Gas Range Grate Cleaning
Q: What is the best way to wash your gas range surface grates? # of respondents - 100
20% Buy new ones
0% Run them in the d/w and let them air dry
30% Wash in the sink and let them air dry
10% Wash in sink and warm them in the oven
39% Run them in the ovens self clean cycle
1% Let someone else clean them

One of the biggest problem with gas range surface grates has been rusting...that is where the "warm them in the oven" trick helps. You can soak the grates in your kitchen sink or run them through the d/w, but letting then "air" dry can result in rusting of the grates. After cleaning the grates, warm them ( just a few minutes will do ) in the oven at approx 200-250ºF, this will flash dry the grates and help prevent rusting. Do not run them in the self clean cycle.
---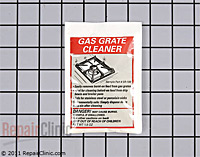 Gas grate cleaner
Range/Stove/Oven Parts