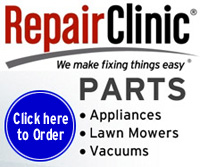 Due to high costs for keeping this site running, please consider making a donation.
50% Cheaper Tax Filing
File Your Taxes For Free
How to get your lawnmower ready for spring and MUCH, MUCH, MUCH more!
The Great Spring Tune-Up Kit Sale

My Model Numbers - Saved just for you for future reference
GE Dishwasher Repair Help
Always remember Electricity is dangerous and should be treated with respect. Please pick a topic by Make and or problem...hope you find this helpful :-)
Quick Info Tips...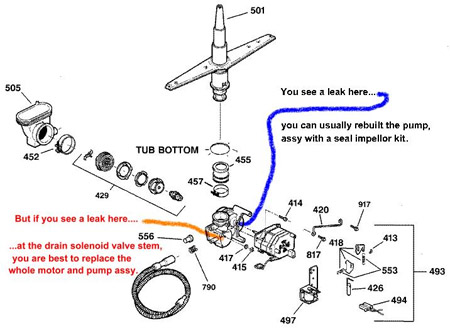 Motor and pump assembly leaks.
If you see water leaking out where the plastic body and metal motor part comes together, sometimes replacing the impellor and seal kit will fix you up. If you see water leaking out of the drain valve stem, usually best to replace the motor and pump assembly.
Quick info tips and schematics for the GE Nautilus dishwasher
---
Dishwasher Parts