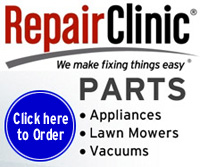 Due to high costs for keeping this site running, please consider making a donation.
Get the money you need with an advance!
Dishwasher repair help and repair parts...
Dishwasher References - Dishwashre Maintenance Tips - Frequently Asked Questions

Shop Holiday Clearance at Walmart.com!
Shop Holiday Rollbacks at Walmart.com!
Clearance & Rollbacks - the Deals You Waited for Are at Walmart.com
Christmas Day is coming!!
50% Off Retail Prices for Wine Club Members at Cellars Wine Club.
Cookies From Home
GE Dishwasher Repair Help
Always remember Electricity is dangerous and should be treated with respect. Please pick a topic by Make and or problem...hope you find this helpful :-)
Quick Info Tips...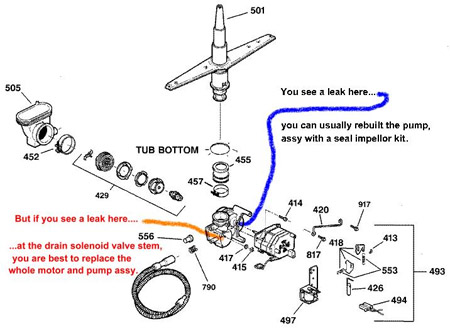 Motor and pump assembly leaks.
If you see water leaking out where the plastic body and metal motor part comes together, sometimes replacing the impellor and seal kit will fix you up. If you see water leaking out of the drain valve stem, usually best to replace the motor and pump assembly.
Quick info tips and schematics for the GE Nautilus dishwasher
---
Dishwasher Parts