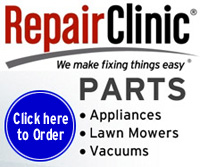 Due to high costs for keeping this site running, please consider making a donation.
Take the Hassle Out of Moving. Let MoverJunction Help You.
Shop Amazon Back to School - Printer Deals
Appliance repair help and repair parts...
Repair Help for Appliances, Lawn Mowers, HVAC and more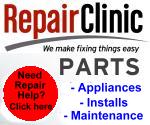 RepairClinic.com is the trusted online store with 1,000,000+ replacement parts and maintenance products for 160 appliance, outdoor power equipment and heating and cooling equipment brands

Get extra cash when quarters aren't cutting it. You can rely on Check Into Cash. Get cash now!
All brands of vacuum cleaners, vaccum accessories, parts and air purifiers available at Govacuum.com
$7.5 off any purchase $50 or more* at Govacuum. Use coupon code 7summer during checkout.
GE Dryer Timers
Many times in the last 5-15 years, I have run into many of these new style timers that have burnt heat contacts in them. Often the timer knob can be wiggled and the heat ( gas and electric ) will go on and off because of the loose and burnt contacts. You will need a new timer or it may be possible to get your old one rebuilt. Other noticeable complaints, only heats sometimes*, sections of the timer cycle will heat and other parts will have no heat at all, must hold timer knob to make the heat work.
The timer can be black or white in color and make note of the burnt contacts in the lower part of the picture. ( blackened marks around the contacts is a sign of arcing and sparking )
(Click for larger image)
An awful lot of poor, intermittent heat on GE dryers can also be traced back to a broken heating element. One of the two elements breaks giving lower heat or intermittent heat from the element touch or not touching!
---
Dryer Parts