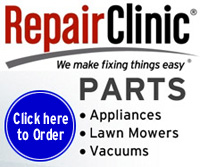 Due to high costs for keeping this site running, please consider making a donation.
A little today will help to ensure we will still be here tomorrow!
12% Extra Discount on K9 Advantix at CanadaPetCare. Limited Stock for discounted price is available for Coupon Code-CPC12ON. Get Free Shipping on all order in USA. Guaranteed Cheapest. Shop Now
GE Icemaker
Two common GE icemakers talked about below...older mechanical style 1/2 moon ice cube maker and the newest electronic style GE icemaker....
GE icemaker gear problem....please read below.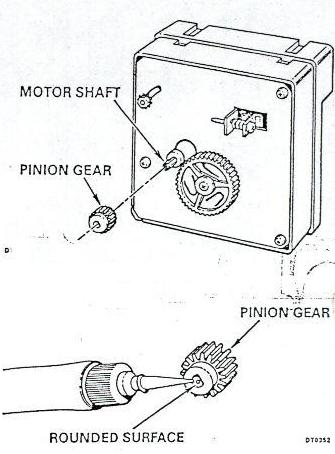 A no ice complaint on top mount or SxS model refrigerators, may be due to the pinion gear slipping off the icemaker motor shaft. This condition will result in continuous operation of the motor - so long as the icemaker thermostat contacts remain closed.
To correct this condition...
Remove the icemaker from the freezer and empty the water/ice from the mold.
Remove the front cover from the icemaker and remove the pinion gear.
Wipe the motor shaft, using a cloth impregnated with isopropyl alcohol to remove and residual oil.
Rinse the pinion gear with the same alcohol to remove any residual oil from the inner diameter of the gear.
After the alcohol has dried, apply one drop of Loctite Super Glue Gel to the rounded inner diameter of the pinion gear. Apply the adhesive from the front of the gear and wipe any excess adhesive from the ends to prevent it from entering the motor bearing or fusing the gears together.
Rotate the ejector to 10 o'clock position and reinstall the pinion gear on the motor shaft. Wipe any excess adhesive that oozes from the end of the gear.
Reinstall the front cover on the icemaker and reinstall the icemaker. The icemaker should then resume operation and allow water to enter the mold.
Related items, further info: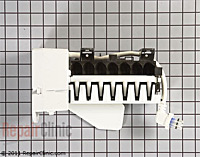 IM6 icemaker
---
Water filters for GE, Whirlpool, Electrolux/Frigidaire, Maytag, Amana refrigerators.