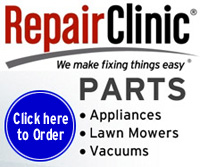 Due to high costs for keeping this site running, please consider making a donation.
Save on Back to College Shopping at Walmart.com!
More Everyday Beauty and Health Items for Back to College Available at Walmart.com!
Find School Supplies at a Great Price at Walmart.com!
Dishwasher repair help and repair parts...
Dishwasher References - Dishwasher Maintenance Tips - Frequently Asked Questions

Glowing Ice Cubes - Pink
$19.99
Light up the night with our?pink glowing ice cubes. They are perfect for parties, special occasions and can be...[Read More]
GE SxS Refrigerator Door
GE SxS refrigerators have what are called ride-ups. One half of this assembly is riveted to the door hinge the other half is screwed to the bottom of the door. It is usually best to replace both parts at the same time. Both fridge and freezer doors have this type of a ride-up.
Remove power, remove the upper hinge cover. Remove the upper hinge screws ( if the freezer door - disconnect the water line ), lift the door off the lower hinge and lay it down on the floor. The parts can be easily replaced now. See the picture below to see what the parts look like ( freezer hinge shown in the picture )....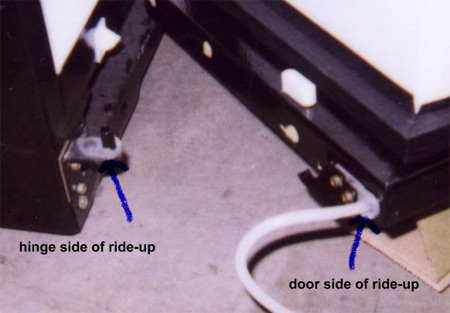 ---
Refrigerator Parts