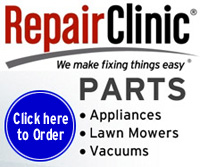 Due to high costs for keeping this site running, please consider making a donation.
Get the money you need with an advance!
Dishwasher repair help and repair parts...
Dishwasher References - Dishwashre Maintenance Tips - Frequently Asked Questions

Shop Holiday Clearance at Walmart.com!
Shop Holiday Rollbacks at Walmart.com!
Clearance & Rollbacks - the Deals You Waited for Are at Walmart.com
Christmas Day is coming!!
50% Off Retail Prices for Wine Club Members at Cellars Wine Club.
Cookies From Home
GE SxS Refrigerator Door
GE SxS refrigerators have what are called ride-ups. One half of this assembly is riveted to the door hinge the other half is screwed to the bottom of the door. It is usually best to replace both parts at the same time. Both fridge and freezer doors have this type of a ride-up.
Remove power, remove the upper hinge cover. Remove the upper hinge screws ( if the freezer door - disconnect the water line ), lift the door off the lower hinge and lay it down on the floor. The parts can be easily replaced now. See the picture below to see what the parts look like ( freezer hinge shown in the picture )....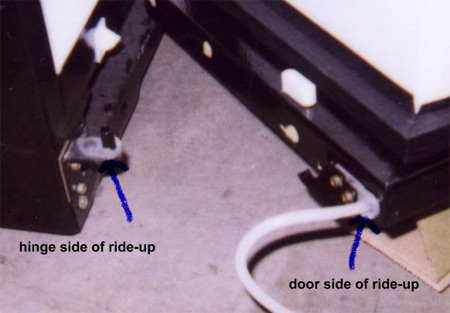 ---
Refrigerator Parts