GE Washer Snubber Pads
If your washer wants to move around too much, check the legs on the washer first. The back legs are self adjusting, make sure they are not stuck or rusted in one position. The front are manually adjustable. Many times the front legs have been screwed out too far and this will make the washer unstable and allow it to wobble around too much. Screw in the front legs and only move them out far enough to raise the front level or just slightly higher than the back.
Next is to check the snubber pads. The washer has 8 pads, 4 blades and 4 cushion pads. There is one blade in each corner at the bottom. There is one snubber on each side of the blades. The pads can wear out and some have even fallen out of place.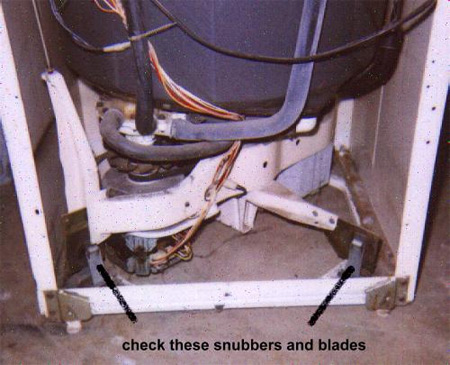 Two of the four blades are shown above, two more sets on the front corners as well.....
---