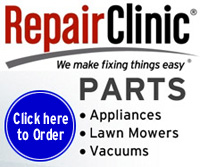 Due to high costs for keeping this site running, please consider making a donation.
Shop Amazon Gift Cards - Last Minute Gift for Mom
Appliance repair help and repair parts...
Repair Help for Appliances, Lawn Mowers, HVAC and more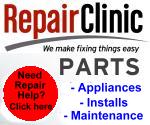 RepairClinic.com is the trusted online store with 1,000,000+ replacement parts and maintenance products for 160 appliance, outdoor power equipment and heating and cooling equipment brands

Shop Mother's Day Gifts at Walmart.com!
Find Mother's Day Gifts for Less at Walmart.com!
Jewelry, Fragrances and More Mother's Day Gifts for Less at Walmart.com!
Shop Amazon - Mother's Day Gifts
Shop Amazon - May the Fourth be with You - Star Wars Event
Maytag Dishwasher Noise
This is on a Maytag MDBD880AWW dishwasher ( will be on many other Maytag dishwashers as well )
It was making a grinding noise only when draining.
I thought it was the drain impeller except that it was draining, but making a huge grinding sound only when it was draining.
It was a broken upper discharge housing, which we bought new one.
The broken off disc will float up during the wash cycle and not make a noise, when the dishwasher is draining the broken off disc will drop down and hit the wash impellor making the noise.
#11 on breakdown below...
click on the picture for a larger view
Thank you kelly for the information and pictures! :-)
---
Dishwasher Parts