Maytag Dishwasher Pump
Some common troubles with one style of an older Maytag dishwasher motor and pump assembly has been....
Remove power first!
noisy, like a grinding noise (often upper impeller has split )
leaking down the center of the motor and pump assembly ( often the seal has cracked or torn and needs replacing )
squealing noise from seals in the pump ( lower impeller and seal can sometimes make a bad squealing noise )
Tip: The motor shaft usually needs some sanding and cleaning up before attempting the seal and impeller repair.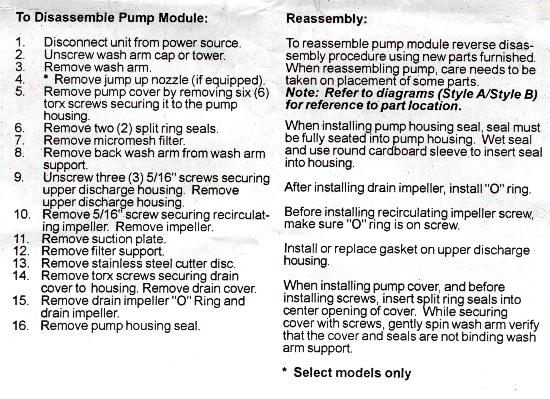 Click for larger image
Click for larger image
---