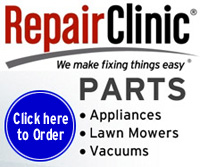 Due to high costs for keeping this site running, please consider making a donation.
Give Your Memory a Boost with Lipogen
MyFoodIntolerance: Boost Your Health and Energy. Get Alcat Test Package Today! CLICK HERE
Dryer repair help and repair parts...
Dryer References - Dryer Maintenance Tips - Frequently Asked Questions

Start Filing Your Taxes - Here
Valentines Day is coming!
Cellars Wine Club
Maytag Drum Roller Replacement
Changing the Maytag drum rollers ( old part# 303373 - new part # 12001541 )
See take apart info - Slide show for taking apart a Maytag dependable care older dryer.
See take apart info - Slide show for taking apart a newer style Maytag dryer with the L shaped door.
Disconnect the power to the dryer
Remove the front panel of the dryer
Remove the front shroud assembly
Remove the tumbler/drum and belt
Remove the snap ring from the roller shaft. Slide the washers and roller off the shaft
Place a non-metallic washer onto the shaft, then the roller and the other non-metallic washer. Put snap ring on the shaft. Check the belt while you are in there.
Reassemble the dryer and test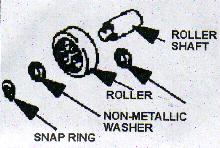 Maytag dryer drum roller with bearing
Related item - Snap-Ring Pliers: Spring-loaded and cushion-grip handles for improved comfort and control. Essential to remove the blower wheel on all Maytag-made dryers.
---
Dryer Parts