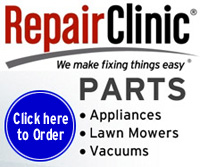 Due to high costs for keeping this site running, please consider making a donation.
Find Great Valentine's Day Gifts at Sweet Prices at Walmart.com
Shop Gifts at Sweet Prices this Valentine's Day at Walmart.com
Dryer repair help and repair parts...
Dryer References - Dryer Maintenance Tips - Frequently Asked Questions

Super Bowl is soon!!
Shop Snacks for Less at Walmart.com!
Save More on Kitchen Appliances at Walmart.com!
Find Great Big Screen TVs for Less at Walmart.com!
Maytag Washer Belt Replacement
Remove power, pull washer out from the wall, tilt washer against the wall to replace the belts. The belts can be replaced from the bottom. It may be easier for you to remove the front panel to access the pump belt easier, but this is not always necessary as it is possible to replace the pump belt with the front in place. For proper belt adjustment, see picture below.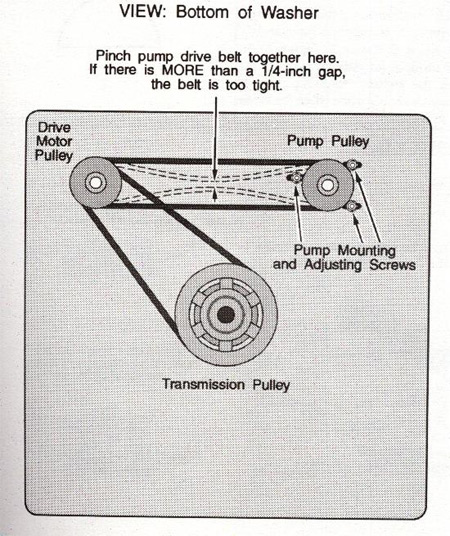 ---
More washing machine parts...