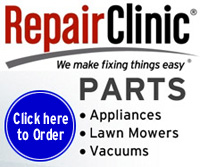 Due to high costs for keeping this site running, please consider making a donation.
Amazon gift card for Mothers Day
How to get your lawnmower ready for spring and MUCH, MUCH, MUCH more!
The Great Spring Tune-Up Kit Sale

My Model Numbers - Saved just for you for future reference
Maytag Washer Belt Replacement
Remove power, pull washer out from the wall, tilt washer against the wall to replace the belts. The belts can be replaced from the bottom. It may be easier for you to remove the front panel to access the pump belt easier, but this is not always necessary as it is possible to replace the pump belt with the front in place. For proper belt adjustment, see picture below.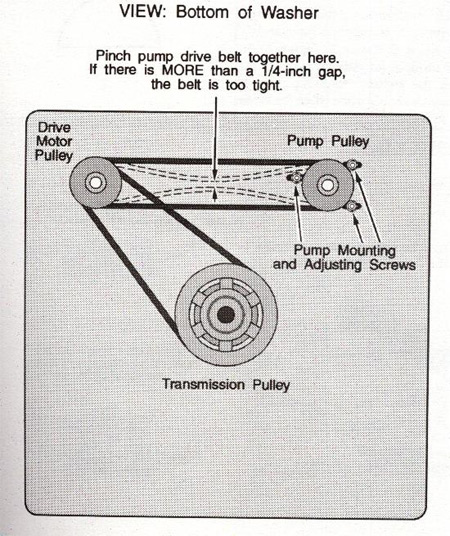 ---
More washing machine parts...