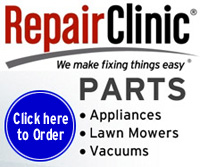 Due to high costs for keeping this site running, please consider making a donation.
Friday, September 4th is Force Friday! Go to Walmart.com for the latest Star Wars movies and to relive earlier movies and TV shows on DVD, Blu-ray and Video on Demand by VUDU. You'll also find exciting Star Wars video games, Star Wars books and Star Wars toys, including action figures, LEGO Star Wars sets and more. You can even deck out your home with Star Wars-themed bedding and wall art. Plus, even more exciting news, you'll find a bunch of new Star Wars products and Walmart.com exclusives! In addition, you can get free shipping on orders $50+. And may the Force be with you!
Star Wars- A New Generation is here. Be part of the story & save big at Walmart.com!
Appliance repair help and repair parts...
RepairClinic.com is the trusted online store with 1,000,000+ replacement parts and maintenance products for 160 appliance, outdoor power equipment and heating and cooling equipment brands

Maytag Washer Damper Pad Replacement
Remove two screws holding front panel and remove the front panel. Remove the 2 bolts holding top cover and raise top cover. Tape lid to prevent it from striking the control panel. Remove nuts from the 3 eyebolts. Nut positions can be marked by placing strips of electrical tape around bolts just above nuts before loosening. Remove drive belt. Tip washer back and lay a 4 x 4 wood block under center pulley.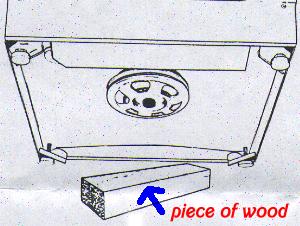 Set washer down on top of the wood block.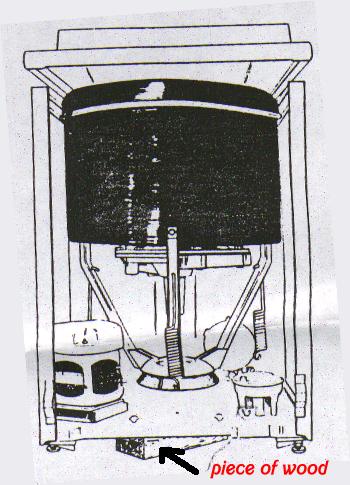 The complete assembly of the tubs and damper should be pushed up from the base enough to get to the damper pads. Scrap old pads from the base. Use a degreasing agent such as alcohol to remove any grease from the area. Apply rubber adhesive to the area where the old pads where. Apply pads to the base and let dry. The top surface of the pads should be located 3/32" below center opening in the base. The distance between the pads should be about 5/8".
Lubricate damper pads with silicone grease. Reassemble the washer. Check tub centering and adjust if needed using nuts on eyebolts.
---
More washing machine parts...