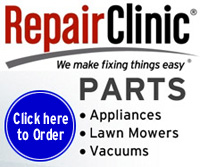 Due to high costs for keeping this site running, please consider making a donation.
Get Your Home Guest Ready at Walmart.com!
Now find new rollbacks on all things camping at Walmart.com! Hurry over now to save on tents, sleeping bags, coolers, and more.
Gear up for Holiday Hosting at Walmart.com!
Microwave Sparks
Q - When there is small amounts of food in the oven, arcing occurs right behind the plate where the wave guide comes into the oven. Sometimes it works well and sometimes you can't even put in a bag of popcorn. Any ideas? Could food have 'dripped' in here and be causing a microwave short?
A - Yes! Food splatter or drips can continue to cook and will carbon over creating sparks/arcs from the wave guide cover. Usually can clean up the food on and under the wave guide cover, if the oven liner has been damaged we usually lightly sand and touch up those marks with touch paint. Do not let it go for too long as damage to the magnetron end is possible as well :( If the wave guide cover has been damaged, replace it!
A couple example of wave guide covers....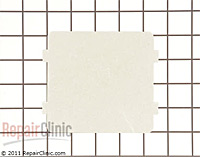 Plastic
Micaboard
---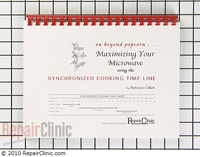 On beyond popcorn . . . Maximizing Your Microwave