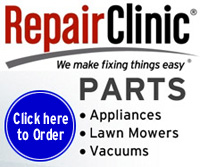 Due to high costs for keeping this site running, please consider making a donation.
Shop Clothing, Electronics and More on Rollback at Walmart.com!
Even More Items Now on Rollback at Walmart.com!
Find Home Accessories, Electronics and More on Rollback at Walmart.com!
Dishwasher repair help and repair parts...
Dishwasher References - Dishwasher Maintenance Tips - Frequently Asked Questions

Shop Men's Graphic Tees from $4 at Walmart.com!
Boy's Graphic Tees Available at Walmart.com!
Popular Girl's Graphic Tees for Less at Walmart.com!
Back to Class Savings on Popular Back to School Styles at Walmart.com!
Save on Electronics During the Back to Class Savings Event at Walmart.com!
Oven Bake Element Help
See the hole in the pictured element....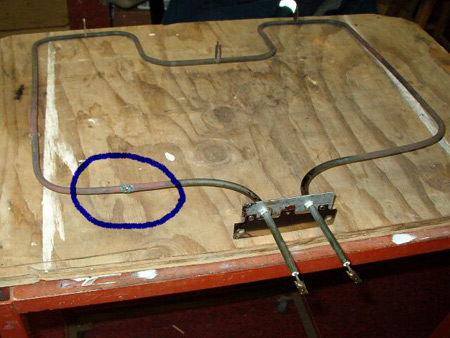 This is probably the most common way for an oven element to go bad....a spot in the element gets weak ( may even glow brighter in that spot before the element actually quits ) and blows a hole through itself and the outer shell. This sparking/arcing may remind you of an sparkler you use on the 4th of July ( USA ) or Victoria Day ( Canada ). If this happens to your oven element = new element time.
Tips on changing a common bake element
What a common element is made up from....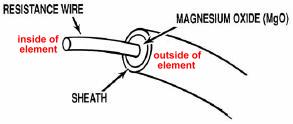 ---
Range manuals
Don't know a thermostat valve from a safety valve? We'll help you figure it out! Our cooking manuals cover a wide selection of gas and electric models of ovens and cook tops, ranges and stoves, self-cleaners and convection ovens.
Range/Stove/Oven Parts