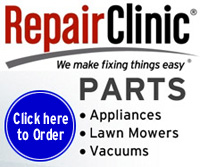 Due to high costs for keeping this site running, please consider making a donation.
A little today will help to ensure we will still be here tomorrow!
12% Extra Discount on K9 Advantix at CanadaPetCare. Limited Stock for discounted price is available for Coupon Code-CPC12ON. Get Free Shipping on all order in USA. Guaranteed Cheapest. Shop Now
Tightening Belt-Drive Washer Belt
Remove power. Pull out the washer from the wall, remove the back access panel. Locate the 9/16" nut ( on the left side facing from the back ) for the motor mounting plate. Loosen this nut, do not remove it. Once the nut is loosened, you can tap on the motor mounting plate with a hammer towards the left to tighten the belt....the belt should flex in and out approx. 1/4 of an inch when pushed against with your finger, this is the correct tightness.
---