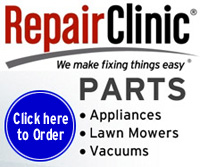 Due to high costs for keeping this site running, please consider making a donation.
Save on Back to College Shopping at Walmart.com!
More Everyday Beauty and Health Items for Back to College Available at Walmart.com!
Find School Supplies at a Great Price at Walmart.com!
Dishwasher repair help and repair parts...
Dishwasher References - Dishwasher Maintenance Tips - Frequently Asked Questions

Glowing Ice Cubes - Pink
$19.99
Light up the night with our?pink glowing ice cubes. They are perfect for parties, special occasions and can be...[Read More]
Water Reservoir Help
We have heard ( from forum comments ) a number of complaints recently that the chemicals used in water treatment facilities are causing the material the water reservoirs are made from to break down and particles appearing as white flakes in the dispensed water. In that case, replacing the reservoir is usually necessary.
Water contamination cases have made it necessary for treatment plants to improve the water quality.
Most manufacturers originally used a molded plastic water reservoir which is what seems to be breaking down. Many fridge manufacturers are now selling a coil of plastic tubing (like used in the rest of the water system) in place of the molded plastic reservoir. You can see some of the replacement kits at the following link: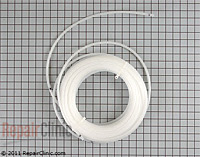 Whirlpool fridge water reservoir replacement kit
Frigidaire water reservoir replacement kit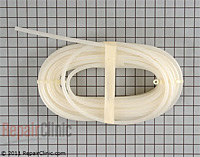 Maytag water reservoir tube kit
It is unknown at the moment if GE has gone to one of these tubing kits but you can see an original molded plastic water reservoir that is used on GE refrigerators at the following link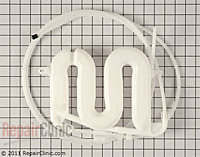 General Electric fridge water reservoir
---
Where is my water reservoir?
Usually behind the crispers in the fresh food section....more help below if needed.
This is interactive and will 'pop-up' a detailed description when the browser mouse pointer moves over specific areas. These interactive pages may require a Flash or Java enabled browser to view them:
Refrigerator SxS - Interactive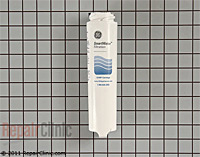 Water filters for GE, Whirlpool, Electrolux/Frigidaire, Maytag, Amana refrigerators.
Ice Maker Parts