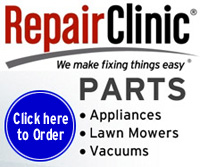 Due to high costs for keeping this site running, please consider making a donation.
Give Your Memory a Boost with Lipogen
MyFoodIntolerance: Boost Your Health and Energy. Get Alcat Test Package Today! CLICK HERE
Dryer repair help and repair parts...
Dryer References - Dryer Maintenance Tips - Frequently Asked Questions

Start Filing Your Taxes - Here
Valentines Day is coming!
Cellars Wine Club
Whirlpool Dryer Door Switch Replacement
Some tips that may help when installing the door switch...
Procedure 1) Mount new switch the same way the old was mounted. See figure 1
Procedure 2) Remove terminals from harness leads D1 and D2. Crimp 1/4" female terminals, supplied to harness leads D1 and D2.
Procedure 3) When replacing dryer door switch that do not have switch levers, the 691581 lever (a) and 2 screws 98129 must be used. before mounting assembly put the lever on the switch. Check the position as shown. be sure there is at least 1/4" gap in lever as shown in figure 3. Mount new switch and 691581 lever into the unit as shown in figure 2.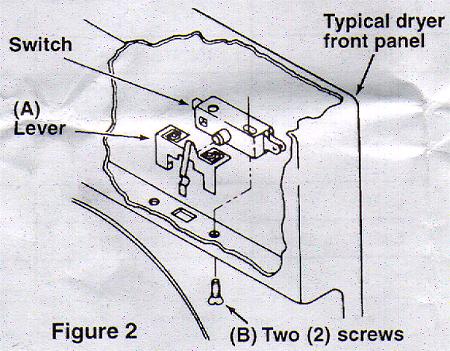 Take apart info for a few common models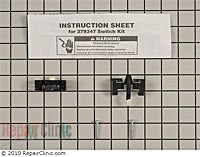 Common Whirlpool/Kenmore door switch
---
Dryer Parts