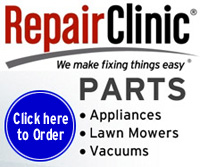 Due to high costs for keeping this site running, please consider making a donation.
Shop Grills Exclusive to Walmart
Shop Patio Furniture Collections at Walmart.com
Find Top Brands in Lawn and Garden at Walmart.com
Appliance repair help and repair parts...
Repair Help for Appliances, Lawn Mowers, HVAC and more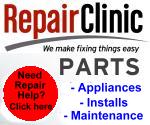 RepairClinic.com is the trusted online store with 1,000,000+ replacement parts and maintenance products for 160 appliance, outdoor power equipment and heating and cooling equipment brands

Your Spring Cleaning Headquarters is Walmart.com
Shop All the Tools you Need at Every Day Low Prices at Walmart.com
Shop Home Improvement Essentials at Walmart.com
Shop Amazon Lawn & Garden- New WORX Landroid Robotic Lawn Mower
Whirlpool HE3 Dryer Belt Replacement
I'd like to replace the belt on my HE3 dryer as it appears to be a fairly easy fix, reference - M: 110.82832100
Disconnect the power! Pull the dryer away from the wall and remove the top cover. Remove the console. Remove the lint filter screen. Remove the two hex-head screws from the bottom flange of the toe panel. Pull the toe panel out at the bottom, pull down, and remove the panel. Remove the hex-head screw from the lint duct bracket and remove the bracket. Remove the two hex-head screws from the lint duct and remove the duct. Disconnect the 3-wire moisture sensor connector from the main harness connector. Disconnect the 3-wire door switch connector from the machine. Loosen the two top front panel screws. Remove the two bottom front panel screws. You should then be able to put the belt around the drum.
Above article posted from Appliance411 Q&A forum
---
Dryer Parts