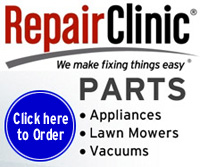 Due to high costs for keeping this site running, please consider making a donation.
Appliance repair help and repair parts...
RepairClinic.com is the trusted online store with 1,000,000+ replacement parts and maintenance products for 160 appliance, outdoor power equipment and heating and cooling equipment brands

Whirlpool Idler Pulley Replacement
Another engineering ?marvel? from Whirlpool....
Many of the newer Whirlpool built Roper dryers ( there may be other brand names ) have a "slide" to keep tension of the drum belt instead of the wheel on the bracket like the older ones did.. This slide has given troubles of being noisy, grinding away at the belt and wrecking the belt, #53.....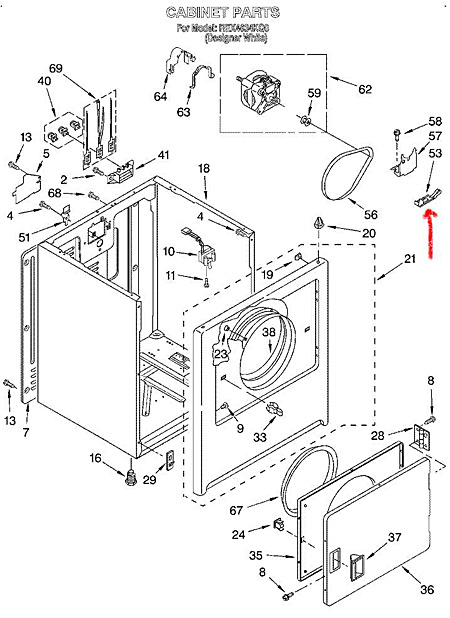 Click image for larger view
If the tension slide gives you problems...it can be removed and the more reliable....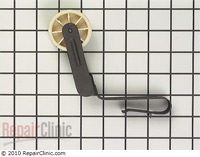 ....older style idler pulley can be installed in it's place.
---
Dryer Parts