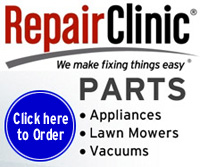 Due to high costs for keeping this site running, please consider making a donation.
Get the money you need with an advance!
Dishwasher repair help and repair parts...
Dishwasher References - Dishwashre Maintenance Tips - Frequently Asked Questions

Shop Holiday Clearance at Walmart.com!
Shop Holiday Rollbacks at Walmart.com!
Clearance & Rollbacks - the Deals You Waited for Are at Walmart.com
Christmas Day is coming!!
50% Off Retail Prices for Wine Club Members at Cellars Wine Club.
Cookies From Home
Whirlpool Refrigerator Defrost Timer
Defrost timer repair aid for Whirlpool built refrigerators....
Whirlpool also makes some of the Sears refrigerators ( 106.######## ) and Kitchen Aid as well as Inglis. Information on installing / replacing a defrost timer for many of the Whirlpool built refrigerators.
A tip from Fyxxez:
Whirlpool defrost timers only!
When I was a little unsure about hooking those defrost timers up, where the timer motor wire went , #1 terminal or # 2 terminal. Whirlpool tech line gave me an easy way out:
If the timer has a WHITE wire going to it ,the timer lead goes on #1
Anything else goes on #2
---
Refrigerator Parts