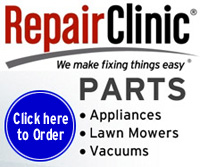 Due to high costs for keeping this site running, please consider making a donation.
Friday, September 4th is Force Friday! Go to Walmart.com for the latest Star Wars movies and to relive earlier movies and TV shows on DVD, Blu-ray and Video on Demand by VUDU. You'll also find exciting Star Wars video games, Star Wars books and Star Wars toys, including action figures, LEGO Star Wars sets and more. You can even deck out your home with Star Wars-themed bedding and wall art. Plus, even more exciting news, you'll find a bunch of new Star Wars products and Walmart.com exclusives! In addition, you can get free shipping on orders $50+. And may the Force be with you!
Star Wars- A New Generation is here. Be part of the story & save big at Walmart.com!
Appliance repair help and repair parts...
RepairClinic.com is the trusted online store with 1,000,000+ replacement parts and maintenance products for 160 appliance, outdoor power equipment and heating and cooling equipment brands

White-Westinghouse Frigidaire Oven Self Cleaning
An older style analog clock and range with self clean....
Another older style analog clock and range with self clean...
White Westinghouse/Frig range with analog clock...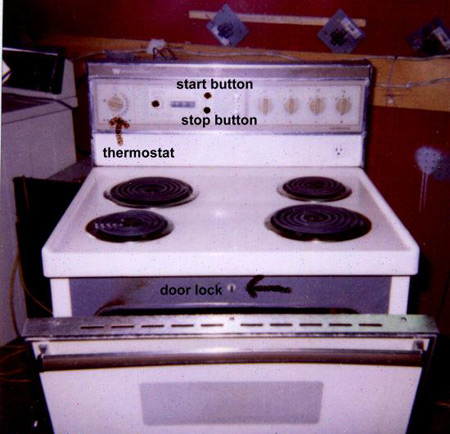 Remove the oven racks.
The lock on this range is a motorized lock, it will lock it self when self clean has been selected. Start button on the clock should be the same time as the time of the day on the clock, leave the start button in the out position. Push and turn the stop button for 3 hours later than the start time button. Turn the oven thermostat knob all the way around until it stops. The motorized lock will start to lock the door on it's own. The oven light should come on, and the lock light will come on when the oven temp is over 550 degrees F. After the self clean cycle is over the oven will have to cool approx. 1 hour before the door will unlock it self. Then turn the oven thermostat dial to off, push and turn the stop button to lock it back into the manual oven mode.
---
Range manuals
Don't know a thermostat valve from a safety valve? We'll help you figure it out! Our cooking manuals cover a wide selection of gas and electric models of ovens and cook tops, ranges and stoves, self-cleaners and convection ovens.
Range/Stove/Oven Parts