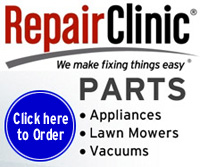 Due to high costs for keeping this site running, please consider making a donation.
A little today will help to ensure we will still be here tomorrow!
12% Extra Discount on K9 Advantix at CanadaPetCare. Limited Stock for discounted price is available for Coupon Code-CPC12ON. Get Free Shipping on all order in USA. Guaranteed Cheapest. Shop Now
Wiring Help
The most commonly used outlet receptacle for an Electric range and Dryer plug is an 4 wire outlet. This should help you tell what wire goes where when installing this receptacle.
Look for the markings GND, W or white, X & Y on the back of the receptacle.
Changing from a 3 to 4 wire hookup on an electric dryer.
---