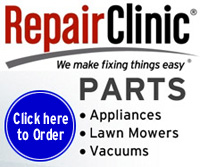 Due to high costs for keeping this site running, please consider making a donation.
Take the Hassle Out of Moving. Let MoverJunction Help You.
Appliance repair help and repair parts...
Repair Help for Appliances, Lawn Mowers, HVAC and more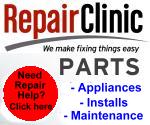 RepairClinic.com is the trusted online store with 1,000,000+ replacement parts and maintenance products for 160 appliance, outdoor power equipment and heating and cooling equipment brands

Get extra cash when quarters aren't cutting it. You can rely on Check Into Cash. Get cash now!
All brands of vacuum cleaners, vaccum accessories, parts and air purifiers available at Govacuum.com
$7.5 off any purchase $50 or more* at Govacuum. Use coupon code 7summer during checkout.
Y Hose Replacement
A few notes on a section of the refrigerators water fill system for the icemaker and chilled water system....the "Y" hose....
Amana and Maytag have used an "Y" connector which brought two water lines into one, this was often right after the fill valve. The "Y" connector can be in the icemaker or chilled water lines, or both. This connector has had problems with leaking/breaking and is now no longer available. This page is to help with the replacement parts to remove the "Y" connector.
The "Y" connector can be removed and is now replaced with a fill valve designed to be much better than the original equipment!
An example of the instructions from the Maytag kit....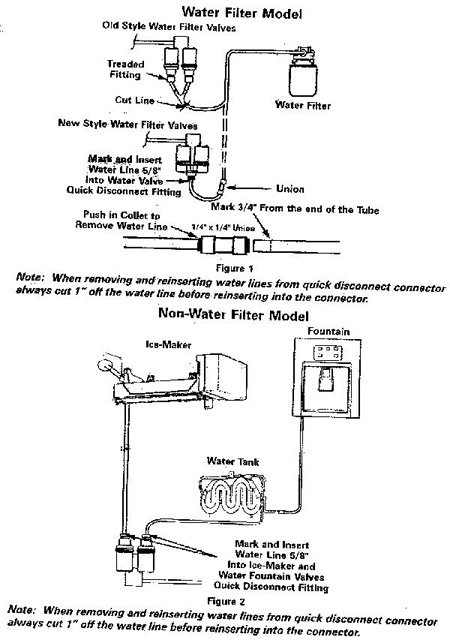 Click image for larger size

Amana dual water inlet valve, primary (before water filter). Replaces problematic plastic "Y" connector, includes instructions

Maytag dual water inlet valve kit, water filter. *Replaces problematic plastic "Y" connector, includes instructions
Related items/links:
Plastic connector for 5/16" plastic water line
Coupler, water line, 1/4" to 1/4"
Plastic tubing coupler, 1/4" to 5/16"
---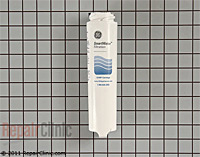 Water filters for GE, Whirlpool, Electrolux/Frigidaire, Maytag, Amana refrigerators.
Ice Maker Parts