Fall is here! Is your outdoor power equipment ready?
Make sure your equipment is in top shape for the season change with our top-rated OEM replacement parts and expert DIY Repair Help!
Browse thousands of parts from dozens of brands to find what you need today.
Find Outdoor Equipment Repair Help
---
Maintenance and Repair kits
---
Sometimes (not all makes or models have one) there is an maintenance kit available for your appliance.
Most appear to be available for Electric Ranges, and gas or electric Dryers.
---
Some Maintenance and Update kits available for your appliances:
---
---
---
---
Small engine maintenance/tune up kits:
---
Dryers
---
Frigidaire
---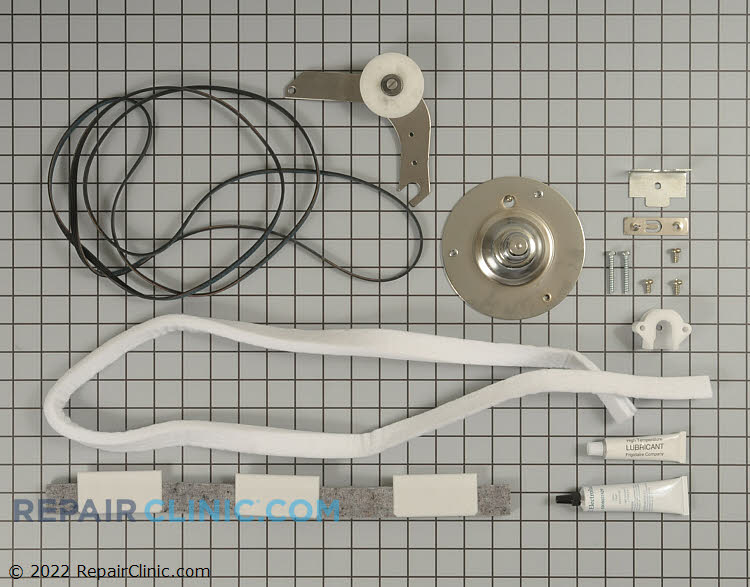 Dryer preventative maintenance kit. The kit includes: Instruction Sheet, Rear bearing kit, Upper drum glide, Lower drum glide, Idler arm assembly with pulley & Drum belt. 1992 thru 2001 models
Item Number 5304461262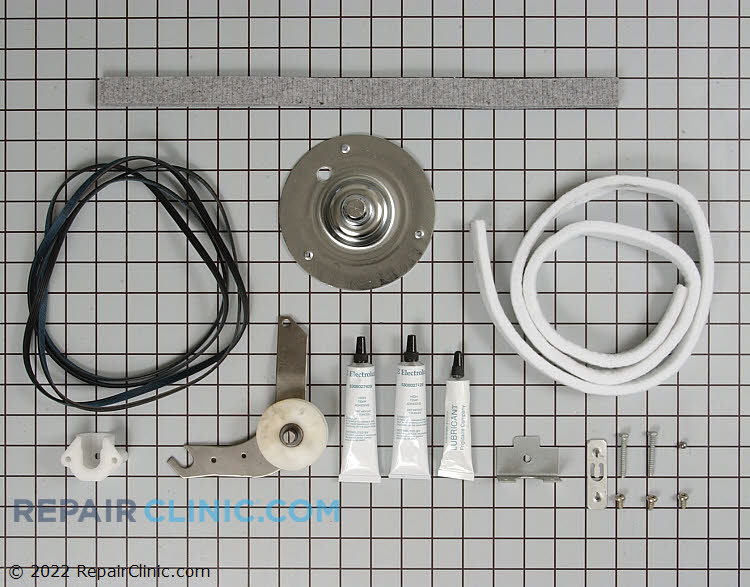 Dryer maintenance kit. The kit includes the rear bearing, front felt seals, belt and idler pulley.
Item Number 5304457724
---
GE
---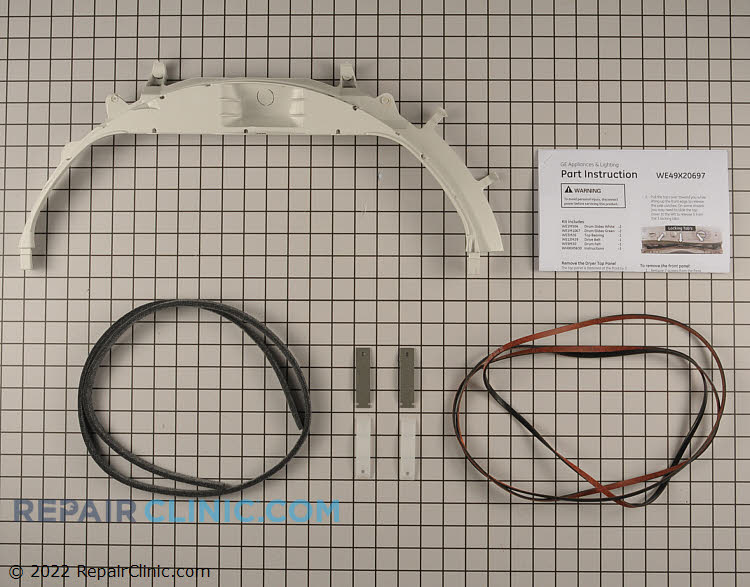 Front drum bearing kit
Item Number WE49X20697
---
Whirlpool, Maytag, KitchenAid
---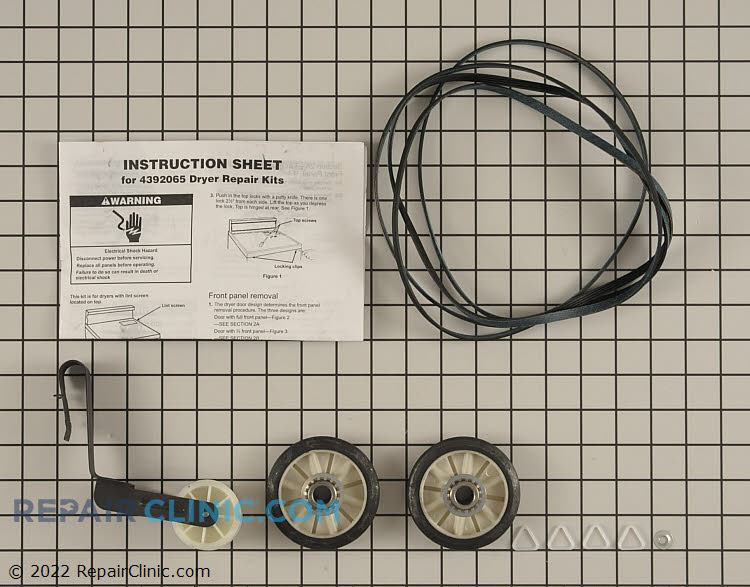 Repair kit for Whirlpool, Kenmore, Roper dryer; rollers, belt and idler pulley, for 29" wide Dryers built 1965 and later
Item Number 4392065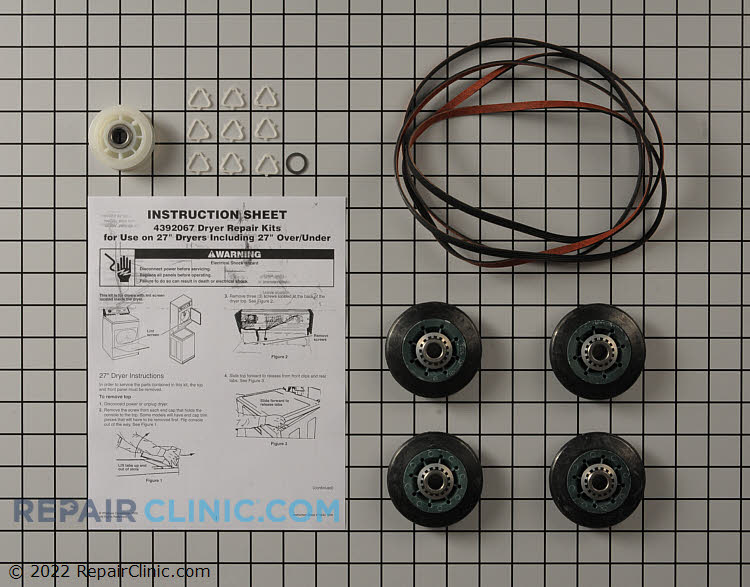 Dryer Repair Kit, includes drum belt, 4 rollers and idler pulley, For 27" wide dryers built 1965 and later and Thin Twins
Item Number 4392067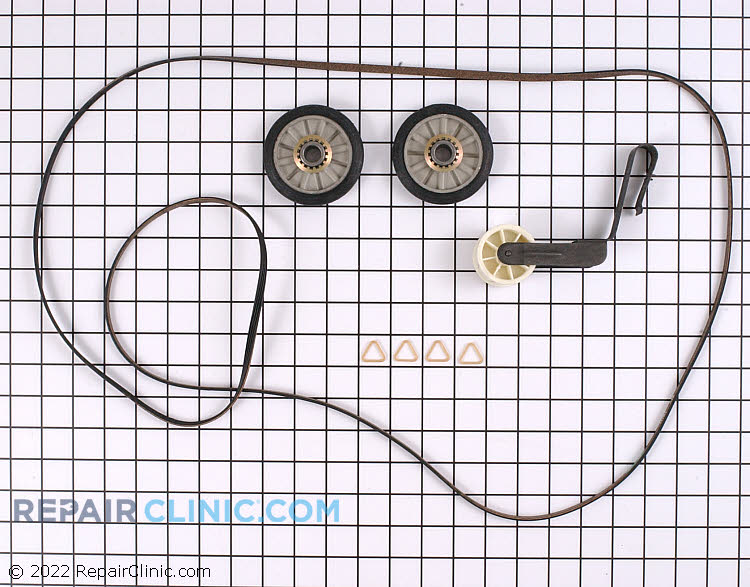 Repair kit for Whirlpool, Kenmore, Roper dryer; rollers, belt and idler pulley, for 24" wide dryers built 1965 and later
Item Number 4392068
---
Electric Stoves/Ranges
---
Whirlpool
---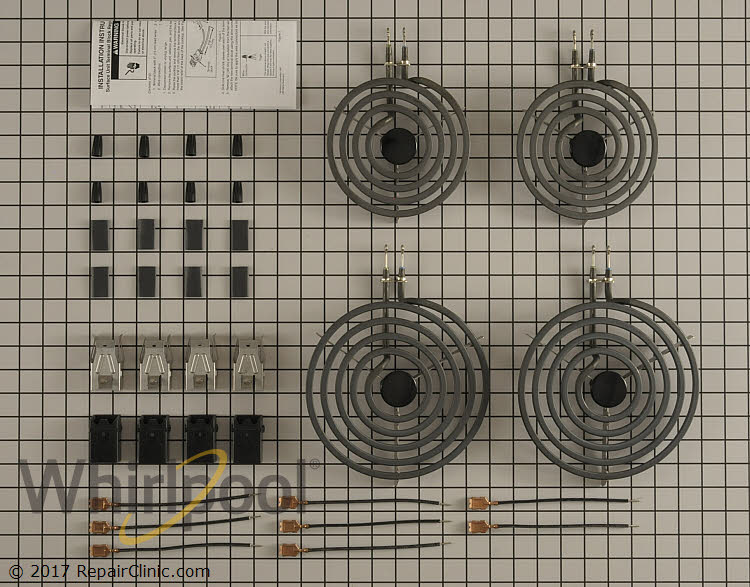 Surface coil element replacement kit, 2 eight inch elements, 2 six inch elements, four receptacles and related hardware. If the terminal blocks and surface elements on your stove top are in bad shape this is the perfect kit to refresh the appliance
Item Number 4392061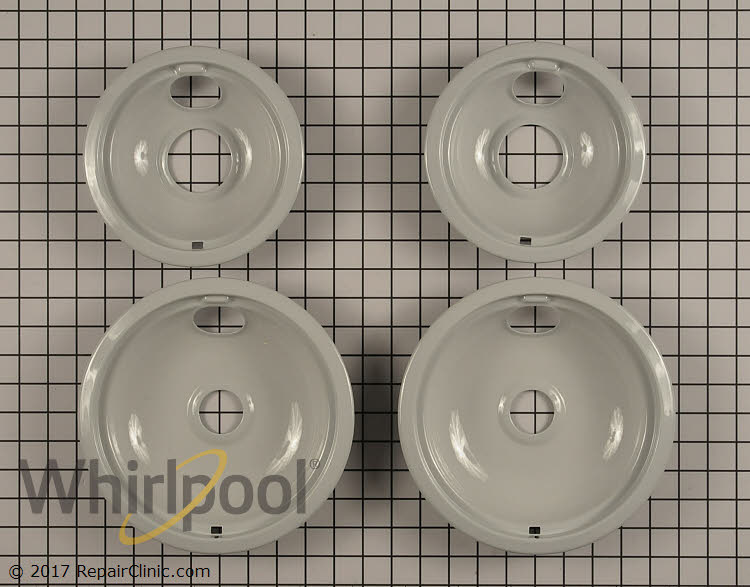 Drip bowls kit,(Gray) includes two 6 inch and two 8 inch bowls. Trim rings are not needed with this bowl kit
Item Number W10291024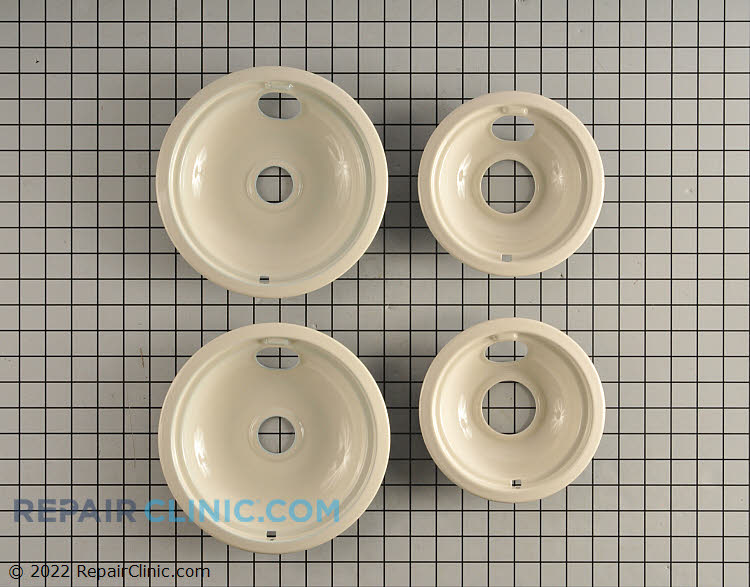 Burner drip bowl kit, 2 small and 2 large pans, bisque
Item Number W10288050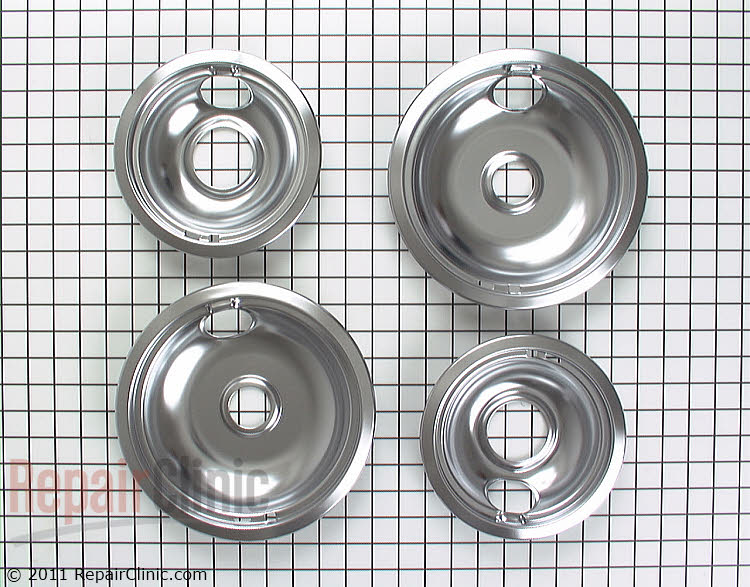 Set of four chrome drip pans, 2 small, 2 large
Item Number W10278125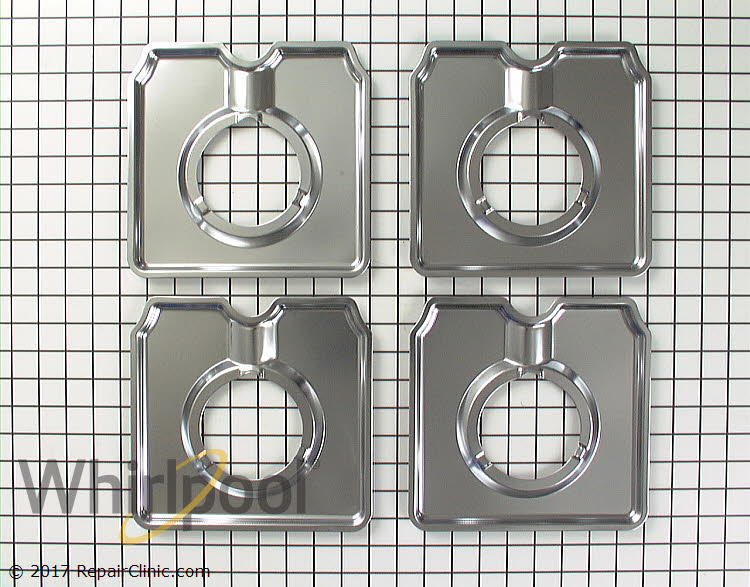 Gas Range - Surface burner drip pan set, chrome
Item Number 1430283
---
Frigidaire/Some Kenmore
---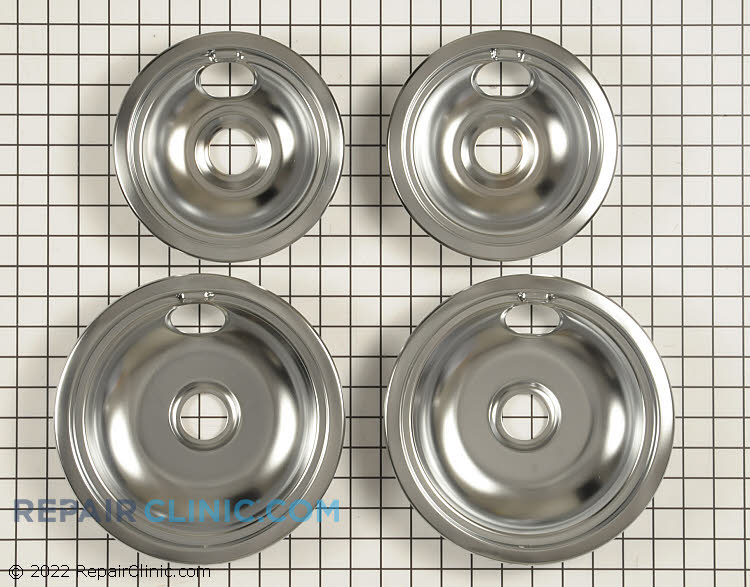 Burner drip bowl kit, includes two 6 inch and two 8 inch bowls
Item Number L304458797
---
Gas Stoves/Ranges
---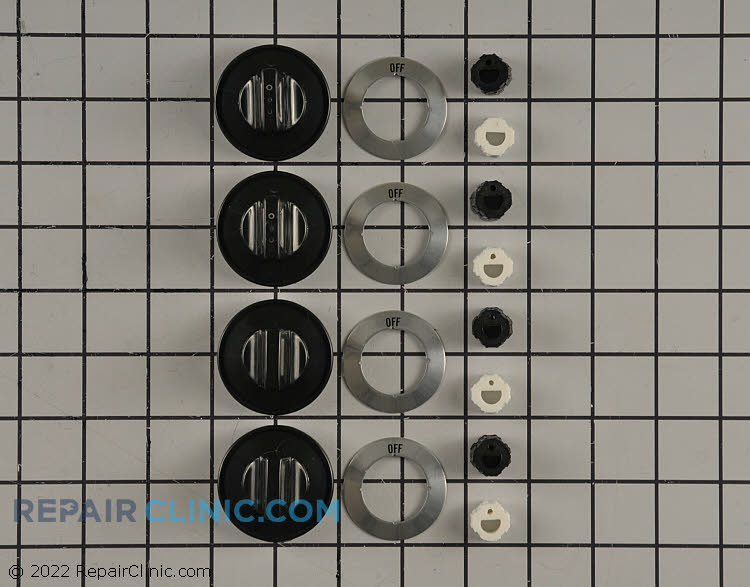 Universal control knob kit
Item Number PM3X88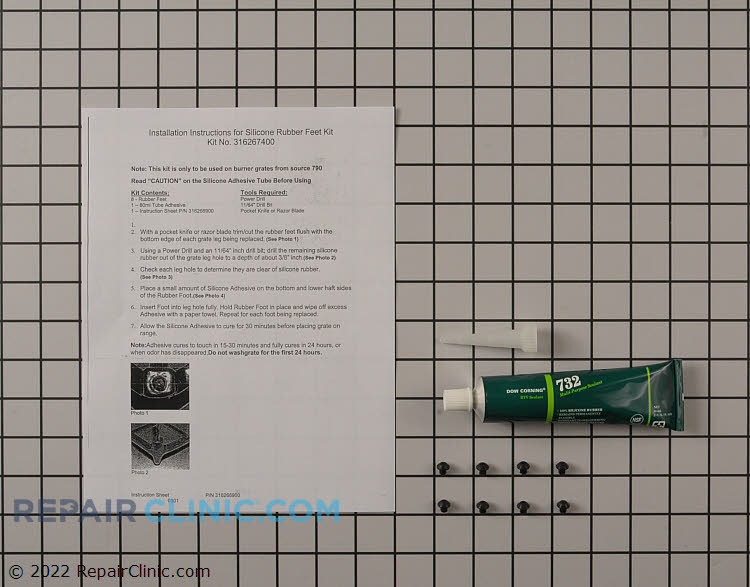 Frigidaire Burner grate foot kit
Item Number 5304475129
---
---
Appliance Service and Maintenance Repair Parts
---
---
---
Related Links
---