---
Whirlpool Dryer Door Switch Replacement
---
Some tips that may help when installing the door switch...
---
Procedure 1) Mount new switch the same way the old was mounted. See figure 1

Procedure 2) Remove terminals from harness leads D1 and D2. Crimp 1/4" female terminals, supplied to harness leads D1 and D2.
Procedure 3) When replacing dryer door switch that do not have switch levers, the WP691581 lever (a) and 2 screws WP98129 must be used. before mounting assembly put the lever on the switch. Check the position as shown. be sure there is at least 1/4" gap in lever as shown in figure 3. Mount new switch and WP691581 lever into the unit as shown in figure 2.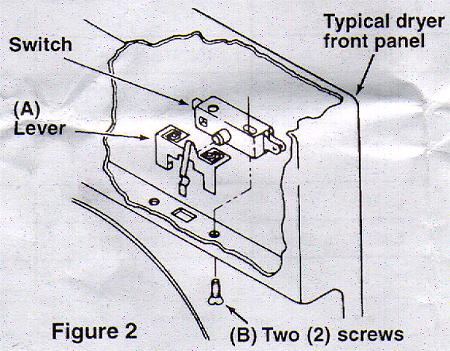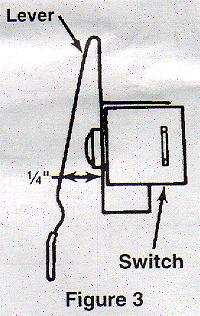 Take apart info for a few common models
---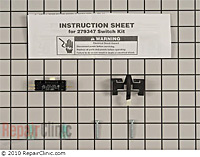 Common Whirlpool/Kenmore door switch
---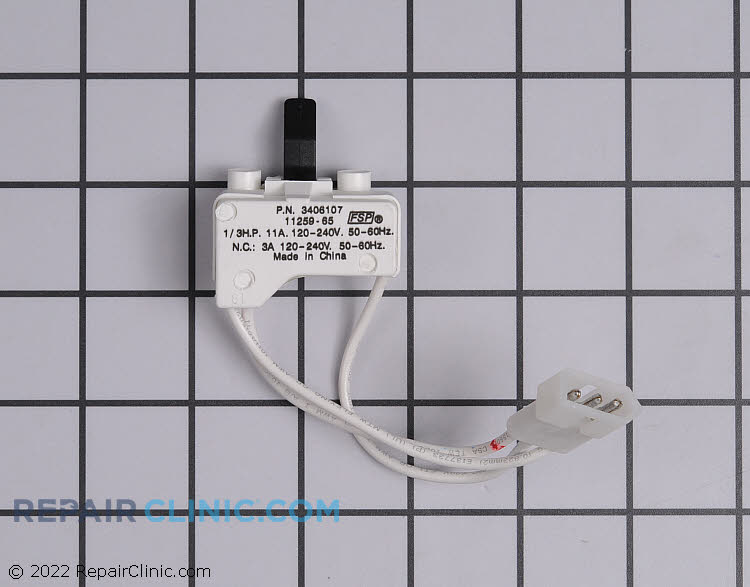 Another Common Dryer door switch assembly
---
---
---