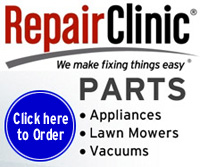 Due to high costs for keeping this site running, please consider making a donation.
Cellars Wine Club
Dishwasher repair help and repair parts...
Dishwasher References - Dishwasher Maintenance Tips - Frequently Asked Questions

Are You Owed Unclaimed Money & Don't Know It? Millions of Americans go year after year not even knowing that they have thousands of dollars in unclaimed money. Find out if you do with this easy free trial search.
Click Here to Get Fast Cash this Summer Season.
Donate
If you have found this Appliance Repair site helpful...please read below...
I will never get rich from operating a free information web site, but my goal is to operate a financially sound web site and do as much as possible for my community!! 10% of all donations goes to charity!! A little today will help to ensure we will still be here tomorrow!
Due to the real ( web space - time - hardware - are just a few examples ) costs for operating this Appliance Aid site running, please consider making a donation to...
Jeff Worrall
969 Upper Ottawa Avenue, #3
Hamilton, Ontario Canada L8T4V9
Thank you!! :-)
---