---
Whirlpool Dryer Rear Drum Seal Replacement
---
Installing a common rear drum seal, tips and instructions....
---
Rear drum seal mounting procedure:
Unplug the dryer or shut off power
Remove the drum assembly from the machine
Lint filter on top style take apart slide show

Lint filter behind the door style take apart info


Remove the old seal from the drum assembly ( normally will just pull off - lightly sand to clean up the edge )
Install the new seal with stitched edge toward the front of the drum...see figure A.



Raise the seal to position it with the center fold against the drum edge.
Apply adhesive on drum under seal. Allow adhesive to set. Press down seal to assure a good bond.
Reinstall the drum. Reinstall the front panel.
Place a small screwdriver or putty knife under the seal and on top of the bulkhead.
Turn the drum by hand one full turn ( CCW ) making sure the rear seal is riding on top of the ridge on the bulkhead and not turned under. See figure B.



Reassemble dryer.
Plug in dryer or reapply power and test.
---
Shop Whirlpool Dryer Felt Seal Parts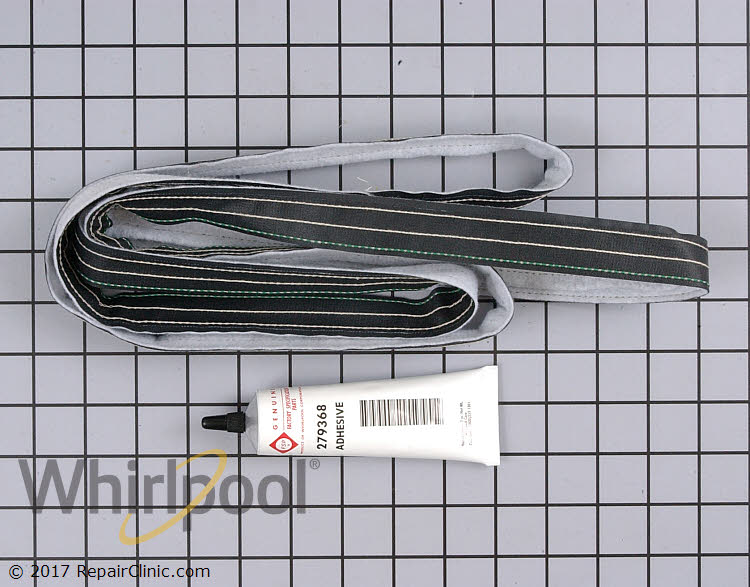 ---
---
---