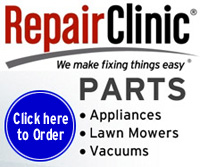 Due to high costs for keeping this site running, please consider making a donation.
A little today will help to ensure we will still be here tomorrow!
Put A Little Spring In Your Step!
For whatever season you find yourself in, we have the parts you need to complete any home repair and get the job done today! 5% off parts for appliances, lawn equipment and heating and cooling equipment now through March 31st.
Shop for Lawn Equipment Parts
Repair help for appliances, lawn equipment and heating and cooling.
12% Extra Discount on K9 Advantix at CanadaPetCare. Limited Stock for discounted price is available for Coupon Code-CPC12ON. Get Free Shipping on all order in USA. Guaranteed Cheapest. Shop Now
Maytag Lid Switch Help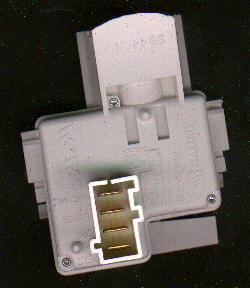 Maytag washer ( no run ):
Problems with this switch....it has a built in fuse inside the lid switch, the tab and plunger arm where a hair too short and some would not activate with the lid closed, the new switch comes with a new plunger....use it whenever you replace the lid switch! If the main contact inside the lid switch sticks the fuse inside will blow and the washer will go dead.
This "new" style switch is bit confusing to test, this here might help you out.
Here are troubleshooting instructions for the lid switch
How a good switch ohms with an ohm meter:
Lid open/at rest, continuity between Machine and Line, continuity between motor and neutral.
Lid closed/activated, continuity between machine, motor and line together and nothing to neutral.
---