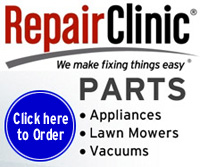 Due to high costs for keeping this site running, please consider making a donation.
Friday, September 4th is Force Friday! Go to Walmart.com for the latest Star Wars movies and to relive earlier movies and TV shows on DVD, Blu-ray and Video on Demand by VUDU. You'll also find exciting Star Wars video games, Star Wars books and Star Wars toys, including action figures, LEGO Star Wars sets and more. You can even deck out your home with Star Wars-themed bedding and wall art. Plus, even more exciting news, you'll find a bunch of new Star Wars products and Walmart.com exclusives! In addition, you can get free shipping on orders $50+. And may the Force be with you!
Star Wars- A New Generation is here. Be part of the story & save big at Walmart.com!
Appliance repair help and repair parts...
RepairClinic.com is the trusted online store with 1,000,000+ replacement parts and maintenance products for 160 appliance, outdoor power equipment and heating and cooling equipment brands

Microwave Light Replacement

Q - While trying to change the light bulb on the oven, the bulb broke. When it did, it threw the circuit breaker and the whole oven went out. After resetting the breaker, everything on the oven works except there is no power to either light socket. Any ideas or suggestions on what to replace?
A - You tried to change the light bulbs with the power still on.....tsk tsk!!
Hate to say this....but probably blew out part of the circuit on the smart board ( the brains behind the key panel you touch ) when the short blew. The light relay on the smart board may have been damaged but 9 out of 10 times when I check them, the board itself is damaged.
With your full model#, you can check prices on that part.
Bottom line....when changing any light bulb, remove the power first!!
---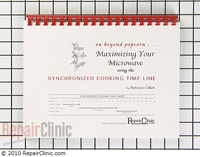 On beyond popcorn . . . Maximizing Your Microwave
Microwave Parts