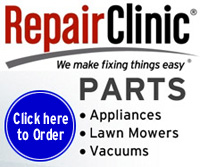 Due to high costs for keeping this site running, please consider making a donation.
Shop Grills Exclusive to Walmart
Shop Patio Furniture Collections at Walmart.com
Find Top Brands in Lawn and Garden at Walmart.com
Appliance repair help and repair parts...
Repair Help for Appliances, Lawn Mowers, HVAC and more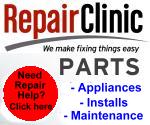 RepairClinic.com is the trusted online store with 1,000,000+ replacement parts and maintenance products for 160 appliance, outdoor power equipment and heating and cooling equipment brands

Your Spring Cleaning Headquarters is Walmart.com
Shop All the Tools you Need at Every Day Low Prices at Walmart.com
Shop Home Improvement Essentials at Walmart.com
Shop Amazon Lawn & Garden- New WORX Landroid Robotic Lawn Mower
Over-The-Range Microwave Door Handle
How does my door come apart on my Over the range Microwave to replace the door handle?....
There is an inner door trim on the inside of the microwave door that can come off to expose the screws for the handle. This trim is held in place by clips built into the trim, ( some older models may also have screws - look for them and remove before going any further ) the tabs on this trim can break easily but with a putty knife and some patience, the trim can be removed to get at the handle screws. See picture help. This trim can be pushed so the clips will "pop" back into place after the handle repair.
---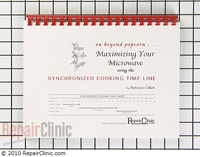 On beyond popcorn . . . Maximizing Your Microwave
Microwave Parts