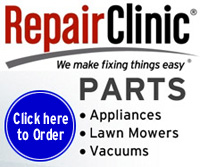 Due to high costs for keeping this site running, please consider making a donation.
A little today will help to ensure we will still be here tomorrow!
Put A Little Spring In Your Step!
For whatever season you find yourself in, we have the parts you need to complete any home repair and get the job done today! 5% off parts for appliances, lawn equipment and heating and cooling equipment now through March 31st.
Shop for Lawn Equipment Parts
Repair help for appliances, lawn equipment and heating and cooling.
12% Extra Discount on K9 Advantix at CanadaPetCare. Limited Stock for discounted price is available for Coupon Code-CPC12ON. Get Free Shipping on all order in USA. Guaranteed Cheapest. Shop Now
Microwave Door Switch Help
Most microwave door switches can be tested for continuity to see if the switch has failed. This can "fool" you sometimes. This switch looks fine, tested fine with an ohm meter and even made the "click" noise ok when we pressed on the actuator button.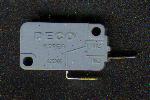 BUT,
Once we opened up the switch, it became clear this switch's contacts where being overheated and failing = new switch time.
This switch "looked" ok, "checked" ok with an ohm meter...but as you can see...it is not ok.
---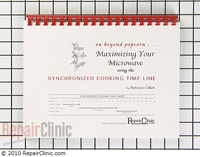 On beyond popcorn . . . Maximizing Your Microwave