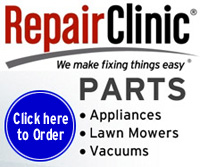 Due to high costs for keeping this site running, please consider making a donation.
Get the money you need with an advance!
Dishwasher repair help and repair parts...
Dishwasher References - Dishwashre Maintenance Tips - Frequently Asked Questions

Snow Flake Foil Centerpiece
$1.99
Includes (1) 12 inch tall snow flake centerpiece. [Read More]
Christmas Day is coming!!
50% Off Retail Prices for Wine Club Members at Cellars Wine Club.
Cookies From Home
Microwave Door Switch Help
Most microwave door switches can be tested for continuity to see if the switch has failed. This can "fool" you sometimes. This switch looks fine, tested fine with an ohm meter and even made the "click" noise ok when we pressed on the actuator button.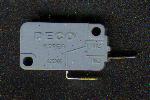 BUT,
Once we opened up the switch, it became clear this switch's contacts where being overheated and failing = new switch time.
This switch "looked" ok, "checked" ok with an ohm meter...but as you can see...it is not ok.
---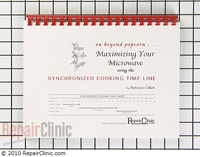 On beyond popcorn . . . Maximizing Your Microwave
Microwave Parts